StreamYard's custom layouts feature allows you to design high-quality layouts within our studio effortlessly. This feature provides you with the flexibility to personalize our existing StreamYard layouts, or create your own unique layouts to your own specifications, ensuring that you have complete creative control over the design process! This feature is available for all StreamYard plans.
Getting Started
1. To create a custom layout click the + button next to the layouts toolbar. You can click the pencil icon to edit any existing layouts. Clicking this option will put your stage in "Edit Mode", signified by a purple border surrounding the stage.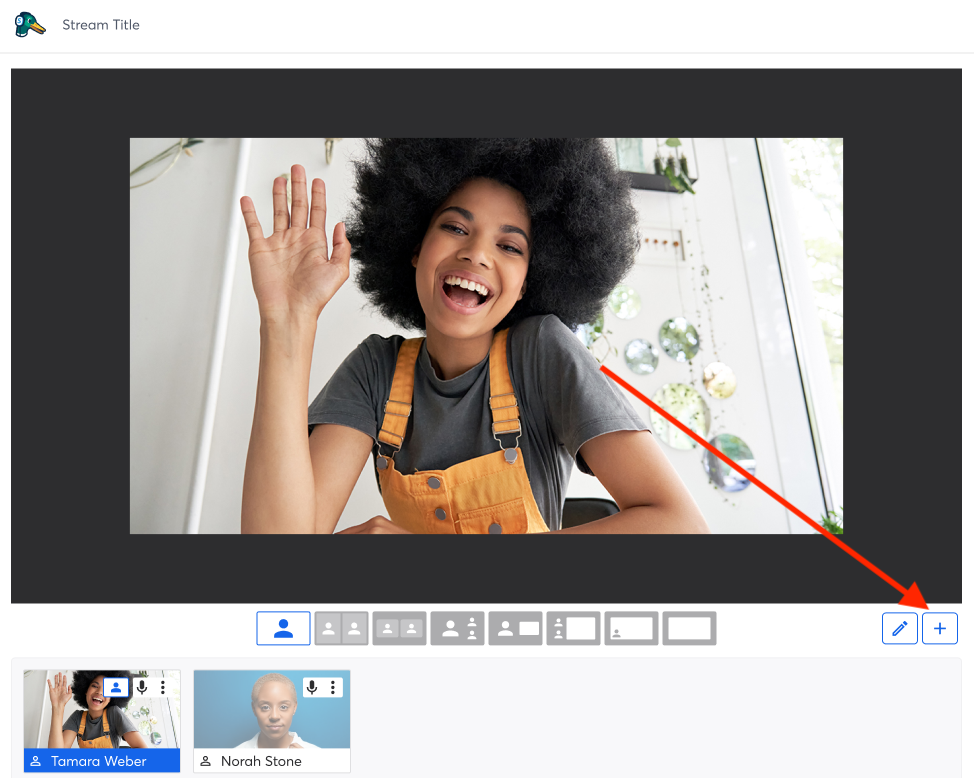 2. Click Add Item to add a component to your stage.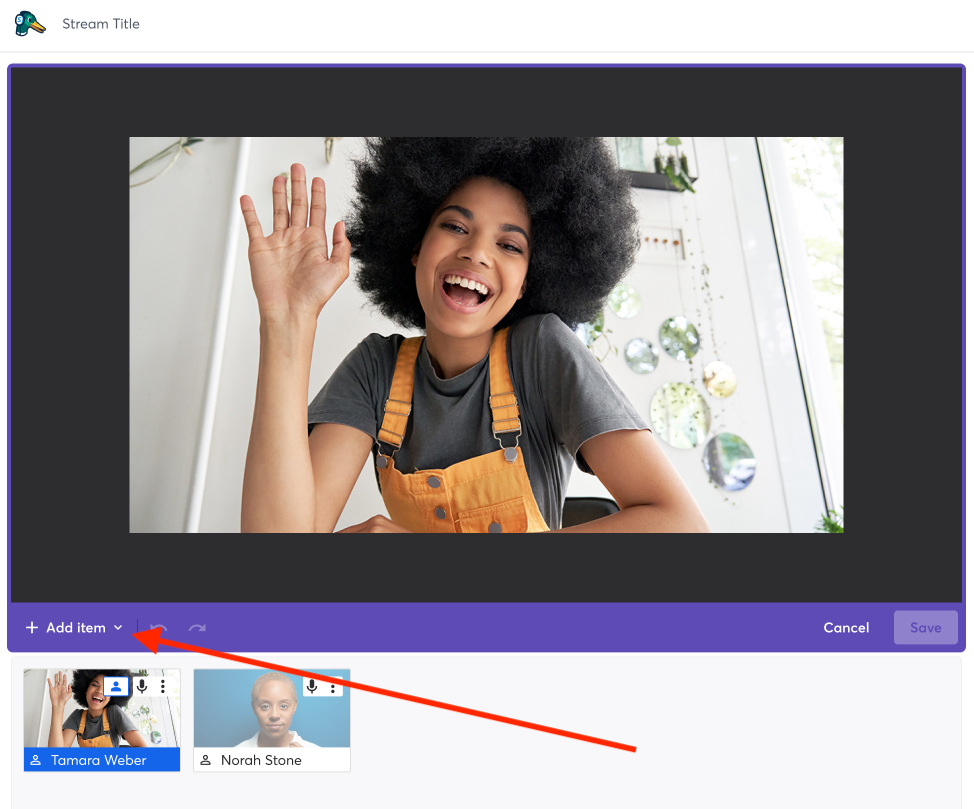 3. Here, you can choose to add either a Dynamic Camera Grid, Camera Slot, or Media Slot.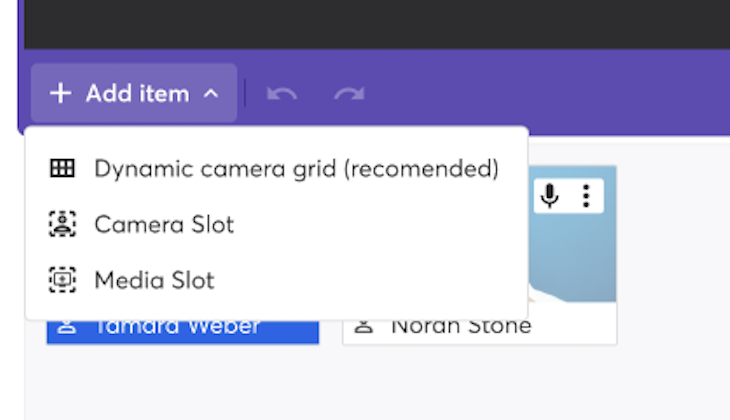 Component Options
Dynamic Camera Grid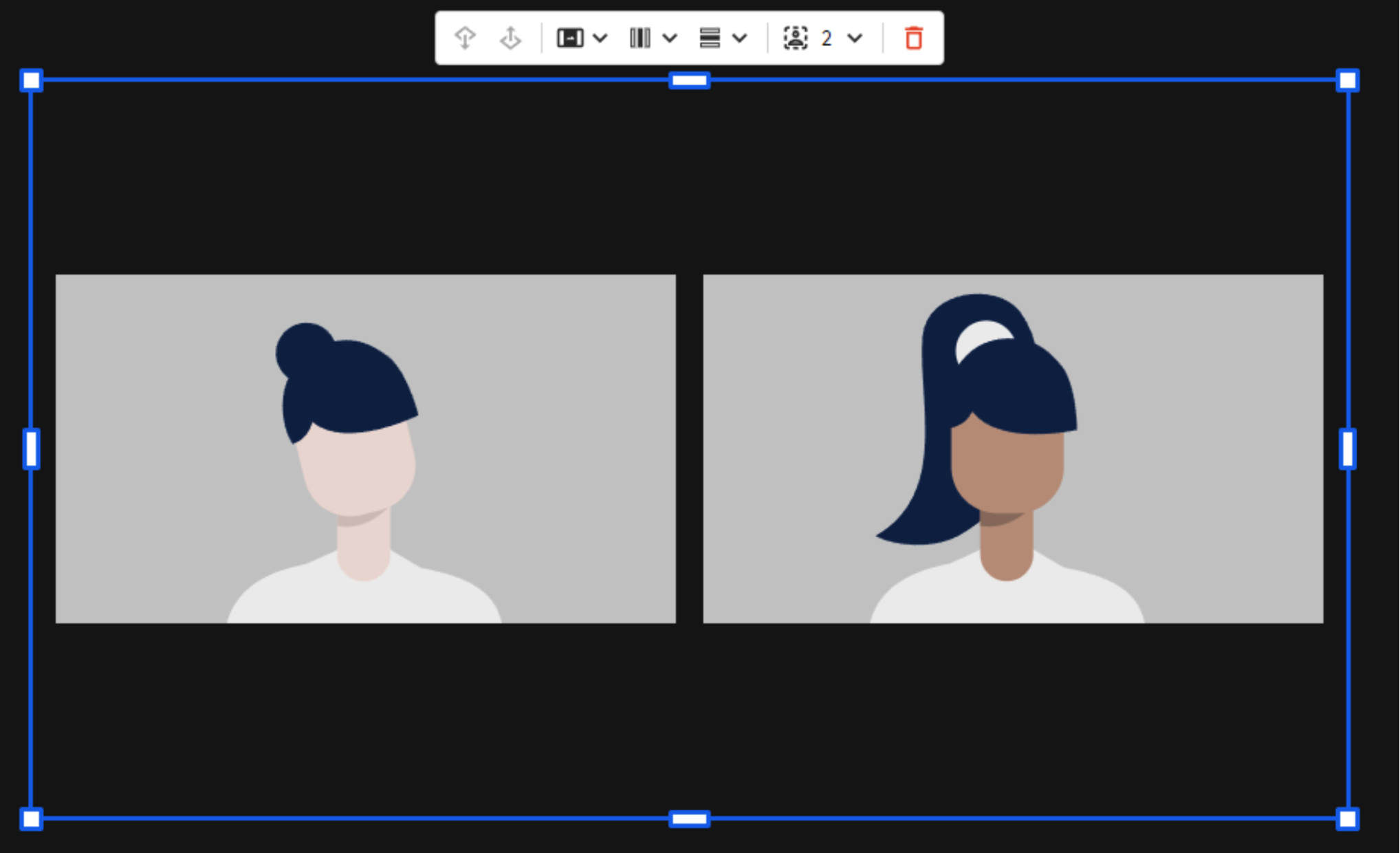 The dynamic grid is a unique responsive camera grid that adjusts based on the number of participants that are on stage. The dynamic grid will automatically position (vertically, horizontally, or in a grid) based on its aspect ratio. You can add a maximum of one per layout. 
When adding a Dynamic Grid you have the options to:
Move forward/back a layer       
Fit or Fill camera slots                 
Align horizontally/vertically     
Preview with participants         
Camera Slot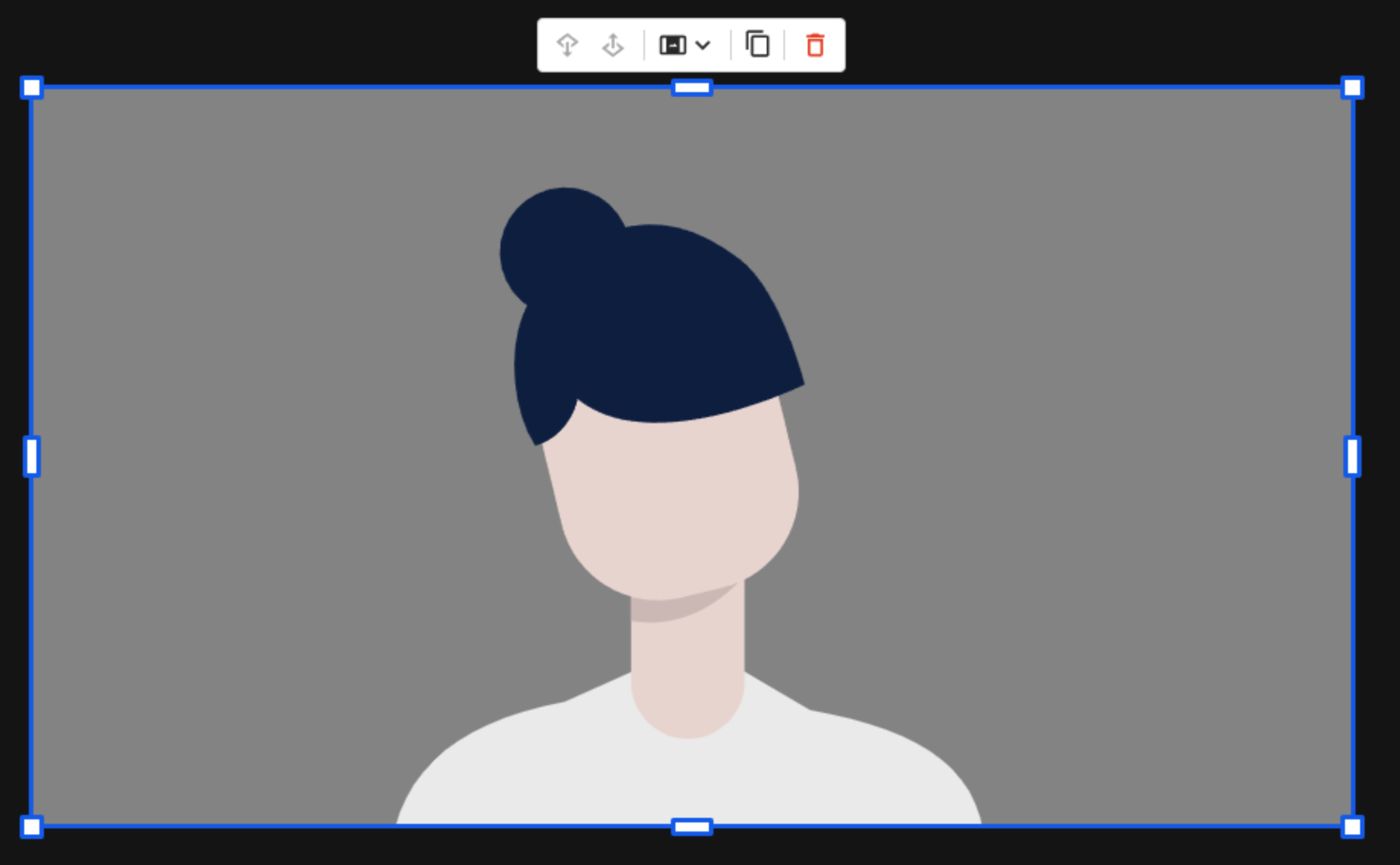 The camera slot is a spot for a single added participant webcam. For free plans, up to six camera slots can be included, while paid plans allow up to ten camera slots. If a dynamic grid is present, the maximums are five and nine, respectively.
When adding a Camera Slot, you have the options to: 
Move forward/back a layer   
Fit or Fill                                 
Duplicate                               
Media Slot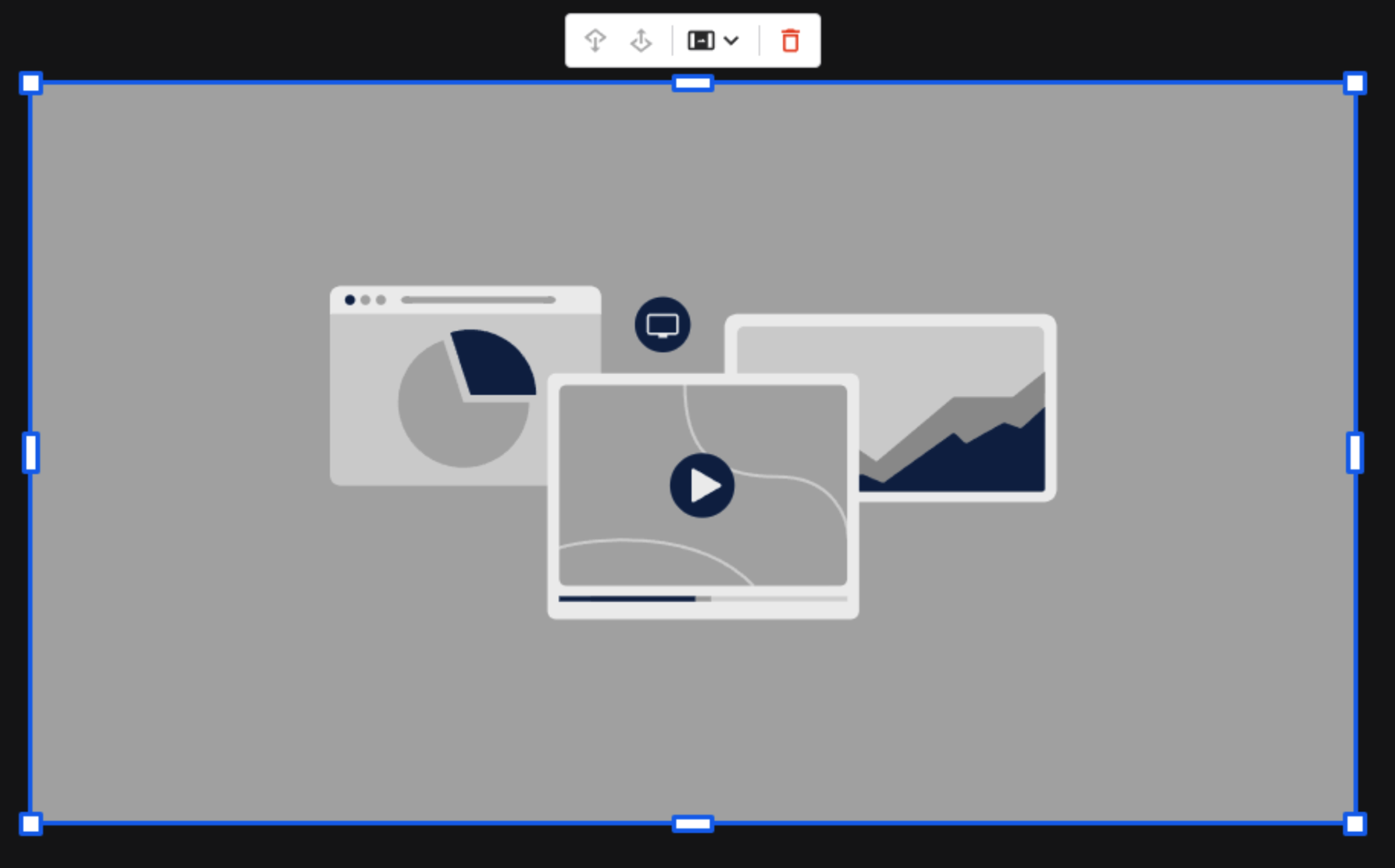 The media slot is a spot for any shared media on your stage such as slides, shared screens, or videos. You are able to have a max of one per layout. 
When adding a Media Slot, you have the options to: 
Move forward/back a layer     
All components can be manually resized.
Editing and Saving Your Layout
1. You can move an element anywhere on the screen by clicking and dragging it. You can use the corner and side handles to resize the element.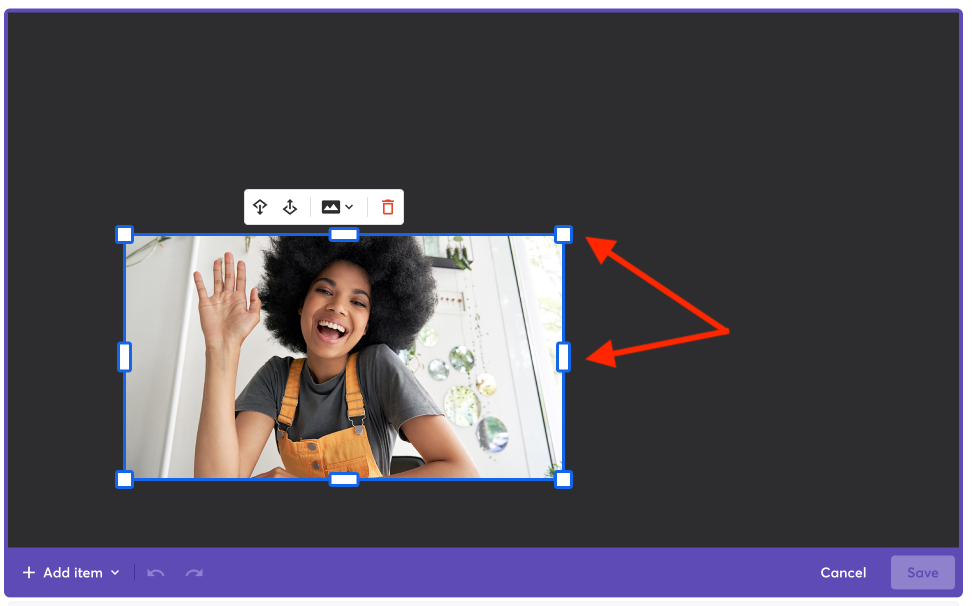 2. Layout items can be easily centered on the stage and with surrounding items with snapping and smart guides, which are shown in context when building out layouts. This will help you align different elements together and create professional-looking layouts. You can use the arrow keys to make micro-adjustments by nudging an element one pixel at a time.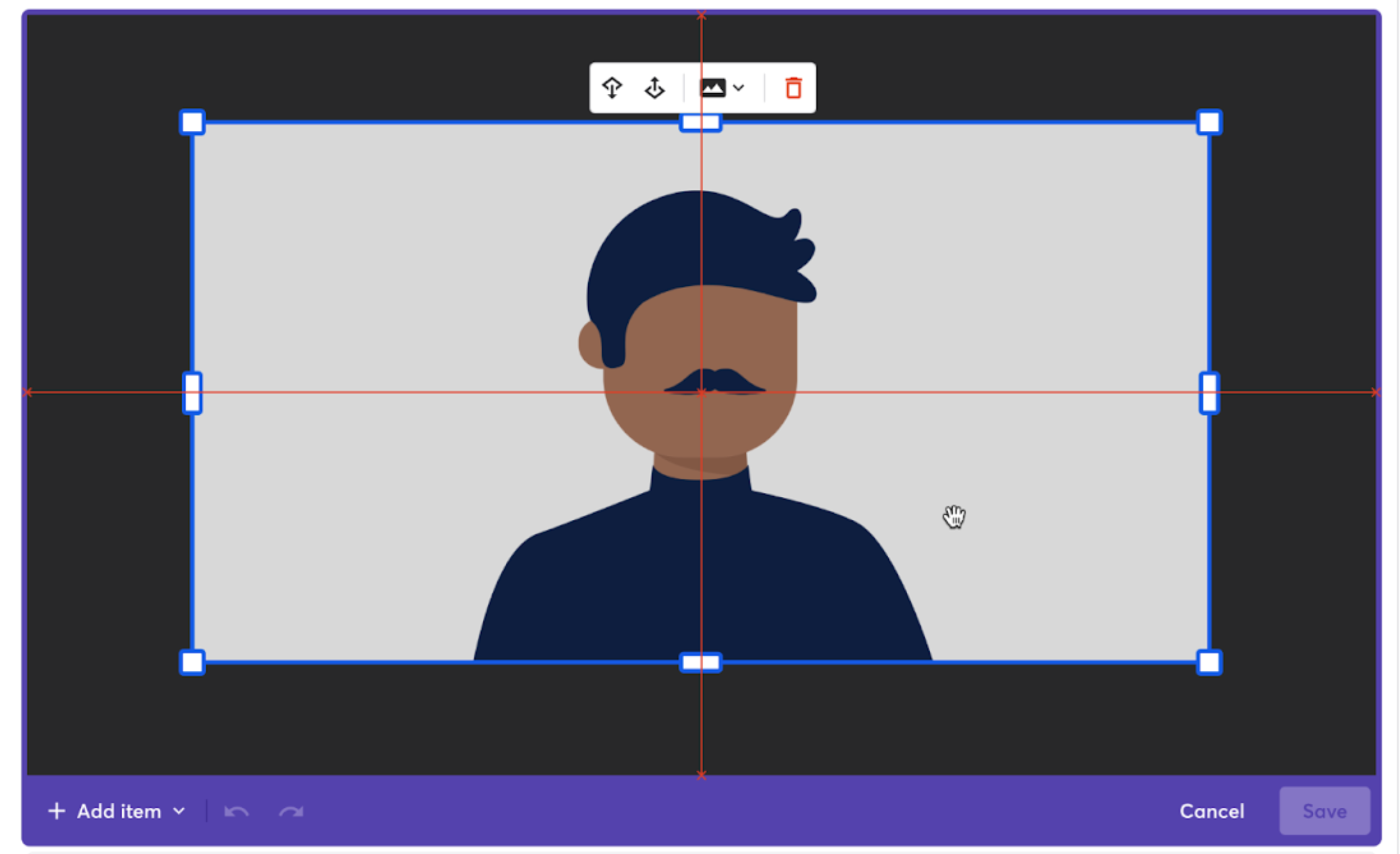 3. Once your layout is to your liking, click "Save" to save your layout. StreamYard will generate a custom thumbnail based on the layout, and you can name it.
 our layout must be fully saved and named before it can be utilized in a broadcast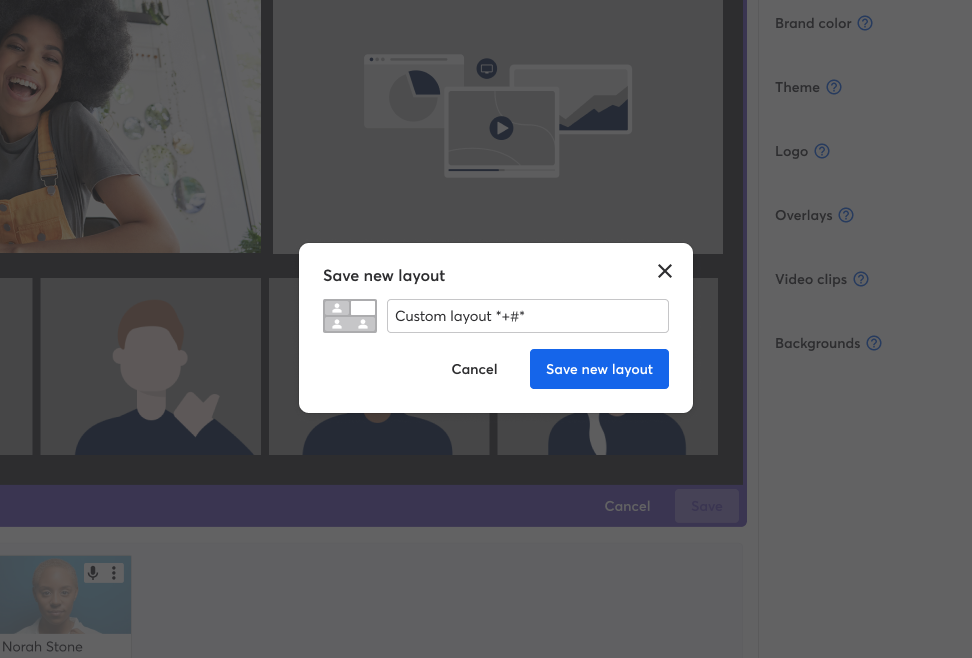 4. If any elements are fully hidden behind another in your layout, StreamYard will show a red box to outline where it is hidden and will warn you upon saving (but will not prohibit you from doing so).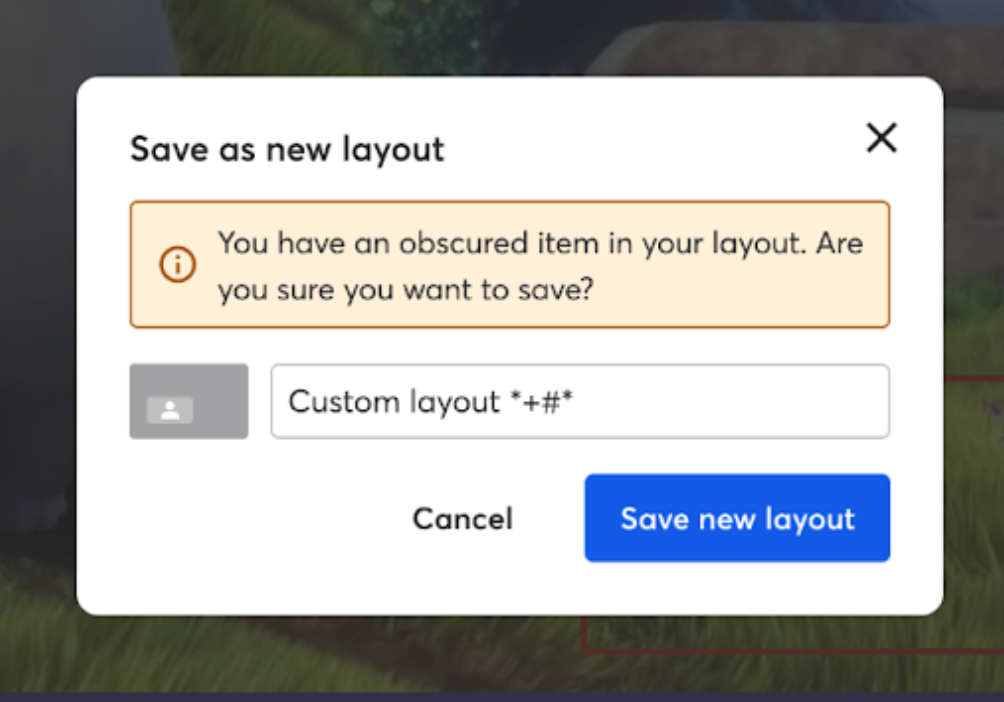 5. You can manage your saved layouts by clicking Settings -> Layouts. Here, you can drag and drop to order how your layouts appear in your toolbar, uncheck layouts to remove them, and rename layouts.
You can fully delete the layout by clicking "Delete layout" from the dropdown menu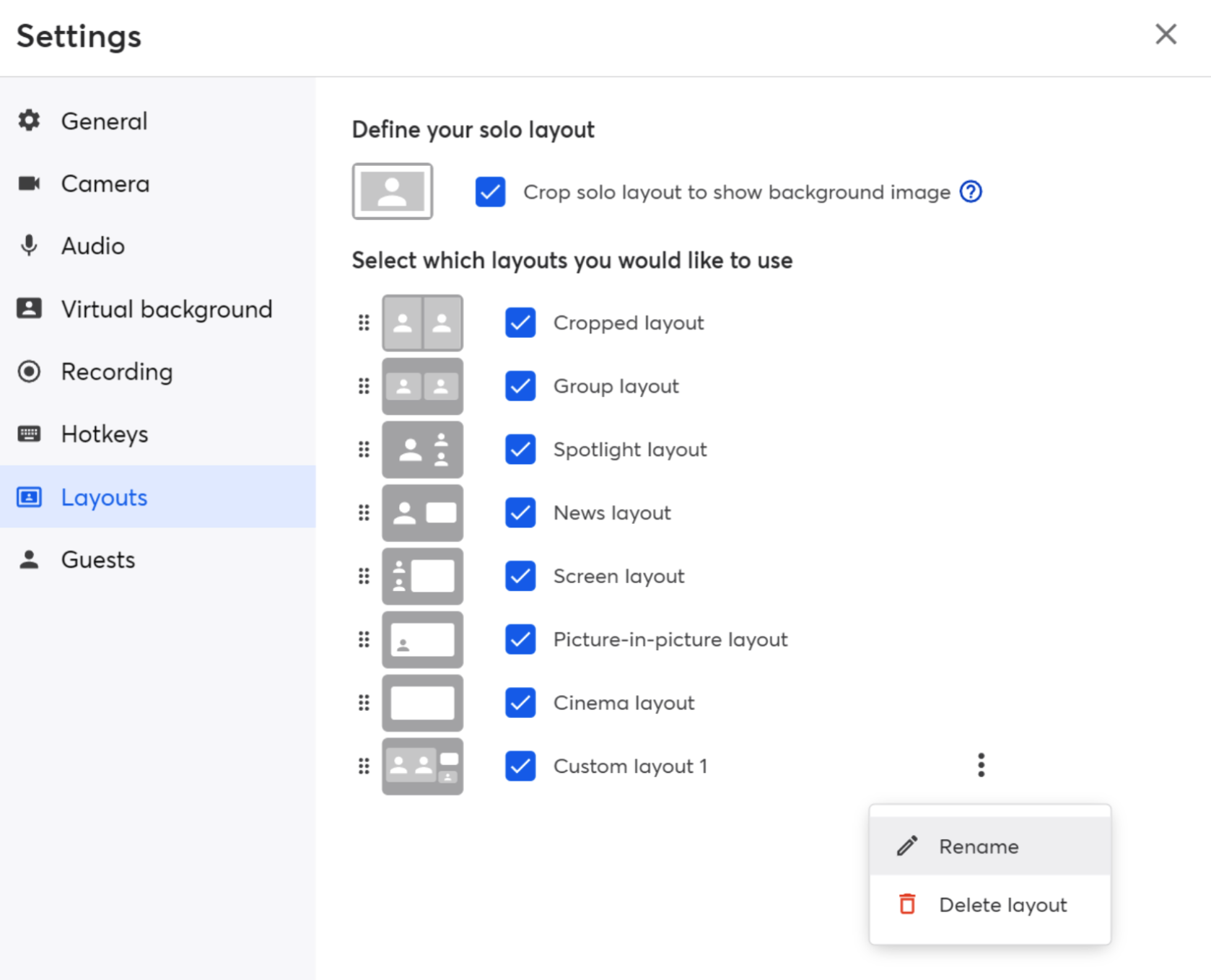 Slot Priority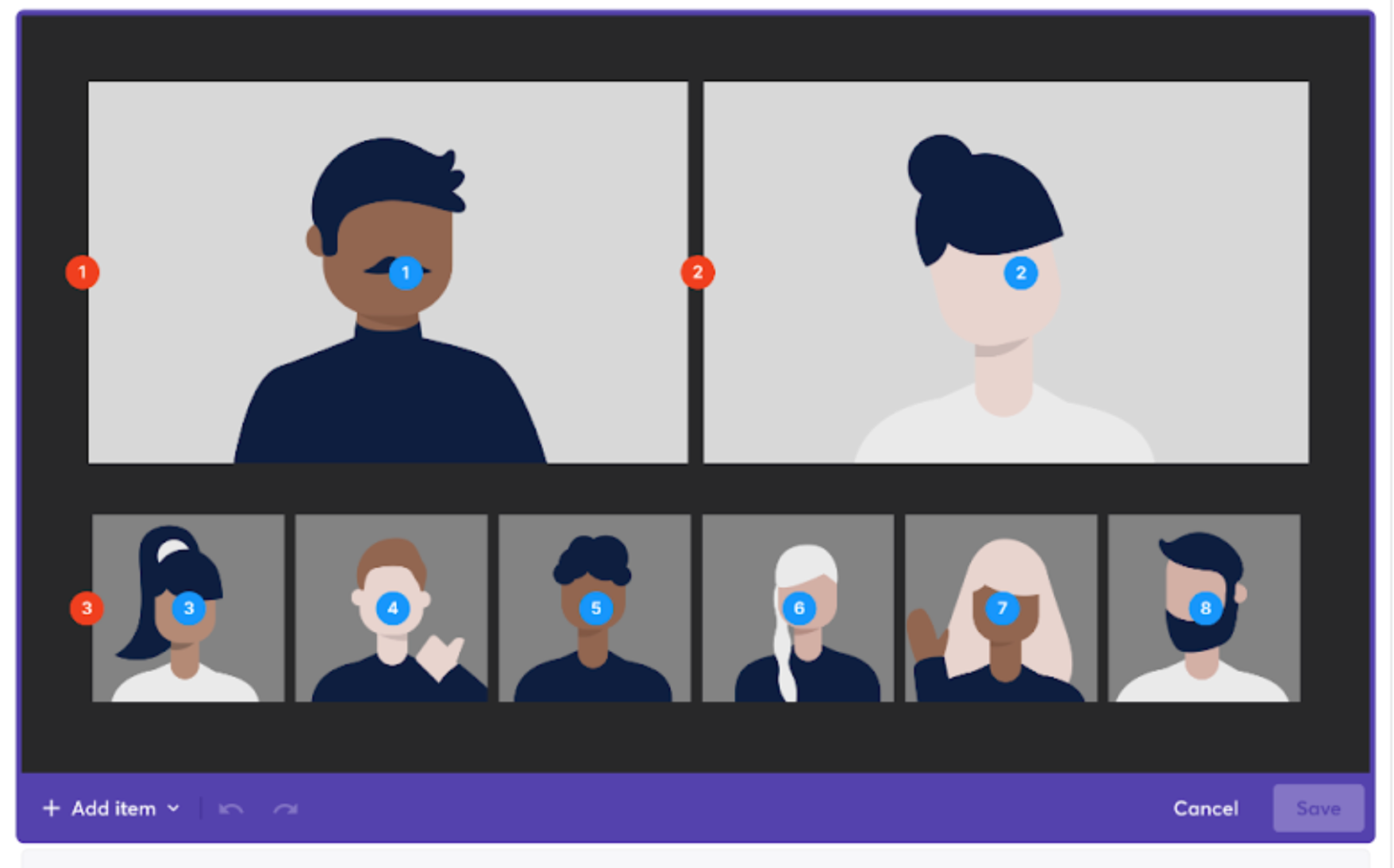 The order of filling layouts is as follows: first, single camera slots are filled, followed by the dynamic camera grid. The dynamic camera grid is capable of accommodating any number of participants and is only filled once all other slots are occupied.
Curious how other people are designing layouts? Check out our blog post. 
FAQs
What is the maximum number of custom layouts that can be created?
A total of eight custom layouts can be created across all plans.
What happens if another host is editing the same custom layout?
The most recently saved version of the layout will be saved.
Can I use my StreamDeck to switch to my custom layout?
Yes! You can bind your custom layouts to hotkeys. Here's how. Hotkeys will not work if you are actively editing a layout.
What happens if a host is editing a custom layout in another studio within my workspace while I am using that layout?
Changes made to custom layouts outside of the current studio will be updated upon refreshing or leaving and rejoining the studio, ensuring that you can run a show without worrying about changes made by other team members impacting your active custom layout.
What happens if I attempt to create more than eight custom layouts?
You will not be able to save a new layout and will be instructed to remove a layout from your settings. 
Can I edit a custom layout while my broadcast is live?
Yes, but it is recommended that you create your layouts beforehand to ensure a smoother broadcast. The currently active layout will always be displayed on the stream.
Can I assign a participant to a specific camera slot?
Not yet, but you can still switch positions of participants on stage, by clicking to drag and drop participants. Here's how. 
Does the "Shift videos up for comments/banners" setting work with Custom Layouts?
No. If you are using a custom layout, added comments/banners will cover the layout over, even if you have this setting enabled.