StreamYard now offers the ability to trim and split your recordings. This feature is available on all plans and can be accessed in the Video Library.
How to Trim Your Recording
1. Head to your library by clicking Videos on the left.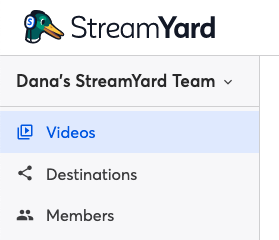 2. Select the video/recording you'd like to trim.
3. At the top right above the video, click on Trim & Repurpose.


4. Select the Trim option.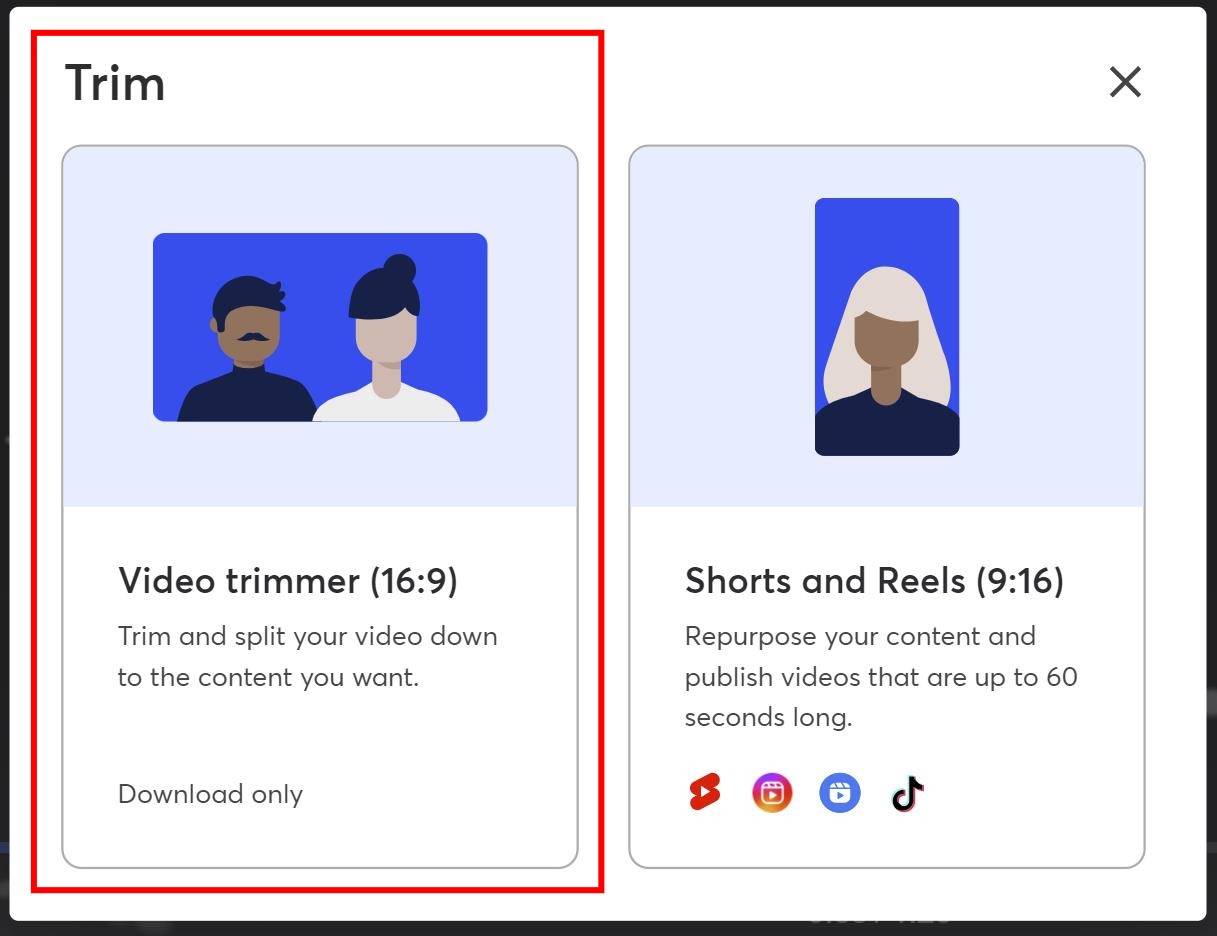 5. Click and drag the blue highlighted box to trim the beginning or end (or both) off of your video.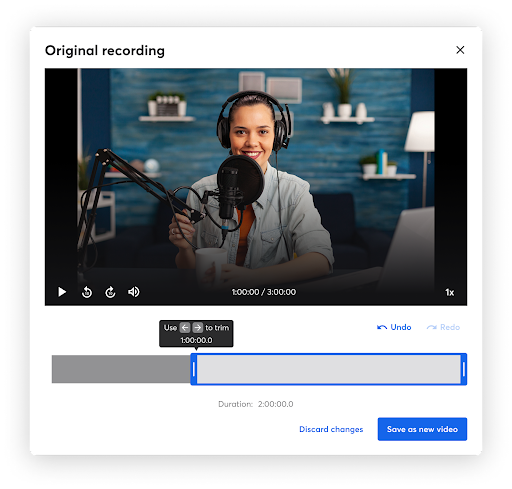 6. When you're done, click Save as new video.
7. Type in a title for your trimmed clip, then click Save.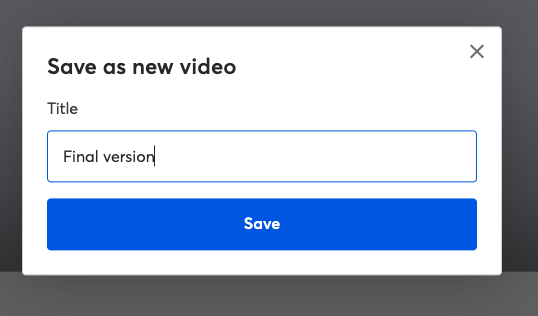 8. Depending on how long the clip is, it will take a minute or so to process.

9. Once it's done processing, you can decide to clip it even further, or click Download to your computer. You can also click the 3 dots to Embed or Share the trimmed video.

How to Split Your Recording
In addition to trimming the ends of your recording, you can also use the Split option, if you would like to cut specific sections out of the middle of your recordings.
1. In the Trim window, position your mouse cursor over your recording, and click in the spot where you would like to split your video.

2. Click the Split button to split your recording into two pieces. You can then click and drag the sides of each new piece to trim out portions of your recording. The dark grey sections will show you which parts of your recording are being left out.

3. If you would like to delete a segment from your recording entirely, you can click on that segment to highlight it, and click the Delete segment button to remove it from your recording. You can split and delete as many portions of your recording as you like.

4. When finished, click "Save as new video" and type in a new title for your video. Then click 'Save".
5. Once your edited video has finished processing, you can click the 3 dots to share, download, or embed it on your website. If you would like, you can also click Trim to edit it further.
FAQ
Can I trim and split my original recording multiple times?
Yes, you can! You can also trim an already trimmed video as well.
Do these trimmed clips take up extra storage space?
No! These additional trimmed videos do not take up extra storage.
Does this work for pre-recorded streams?
Yes! You can trim and split your pre-recorded streams after they've gone live.
Can I use trimmed recordings as pre-recorded broadcasts?
Yes! Just click the 3 dots to the right of your trimmed recording, and click "Schedule broadcast"