If you're not seeing an error message, and have enabled your camera, but aren't able to see yourself, try checking the following!
Is an overlay covering up your camera?
Overlays show on-top of everything else on the stream, and may cover up your camera if they're not transparent.
Try disabling your currently shown overlay in the Brand tab on the right by clicking on it.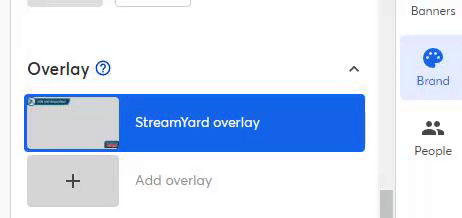 Can you see yourself in camera settings?
Check in Settings -> Camera, and see if you show up.
If your camera appears black here, it may be covered or disabled via hardware or software switch.