StreamYard can display you and your guest's chosen names under your camera on-stream!
Your display name can be changed at any time.
Display names are limited to 50 characters, and can include emojis.
When entering the studio
On the Camera/Microphone check page, you can set your display name in the "Display name" box.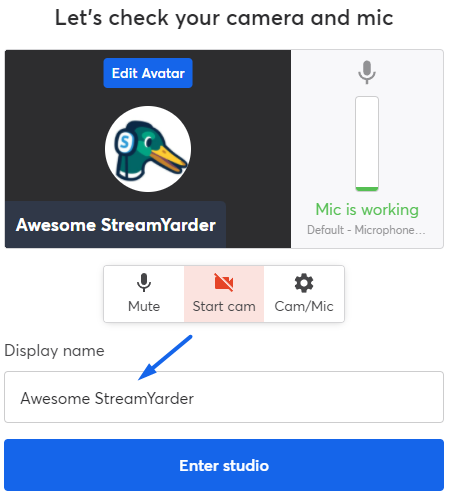 While in the studio
Note: The host/admins of a broadcast can also change a guest's display name.
The display name of screen/video/slide shares does not show on-stream.
Click the 3 dots at the top right of the person or share at the bottom left of the studio, and click "Edit name".

Type the new display name, and click Save.