Use StreamYard's multiple camera feature to show off a different part of your studio. Easily switch between the two cameras, or show both at the same time!
How to Share Your Camera
1. Inside the studio, click Present.
2. Click Extra Camera.

3. Next, select which camera to use and the resolution you'd like to use. Click Share.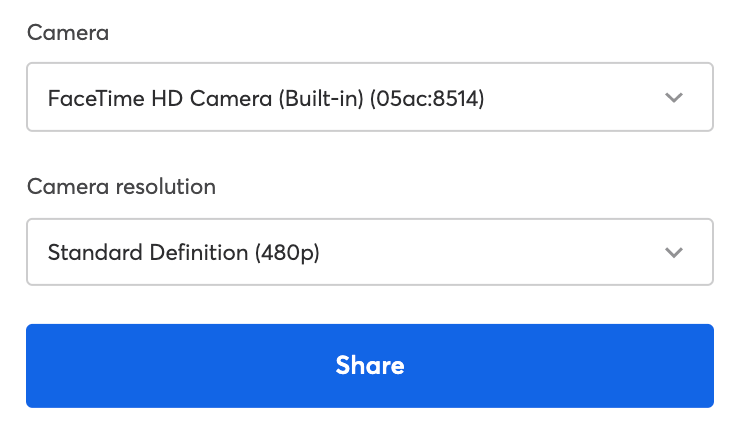 4. The extra camera angle will be added to the studio. Hover over it and click Add to stage. This extra camera has no audio source associated with it. If you want to be heard, make sure your main camera is part of the broadcast.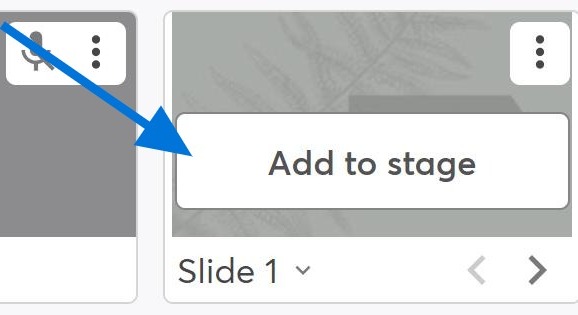 FAQs
How many cameras can I add?
You can have 2 at this time. 
Can my guest use an extra camera?
No, only hosts, cohosts, admins, and creators can use the extra camera feature at this time. 
Does it take up a "spot" in the studio?
No! You can still have the same number of people in your studio. It does, however, take up a camera spot in the stream. So you can have 6 total cameras in the stream on the Free plan, and up to 10 total cameras in the stream on the Basic and Professional plan.
Which layout does the extra camera use? 
The extra camera shows up just like your main camera and doesn't take the place of a screen-share or video-share.
Can I change the resolution on my second camera? 
Yes! To change the resolution on the second camera just click the 3 dots, then click "Camera settings." From there you'll be able to adjust your resolution up or down.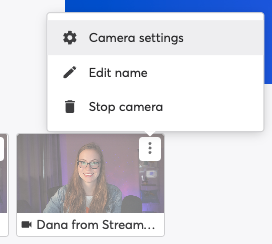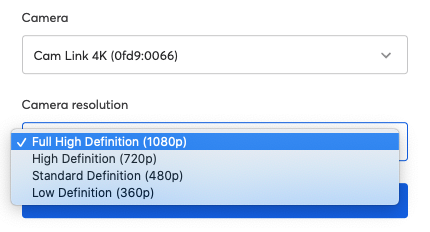 Does the second camera have an audio feed and cause echo? 
No! The second camera does not have an audio feed so there will be no chance of it causing an echo in your stream.