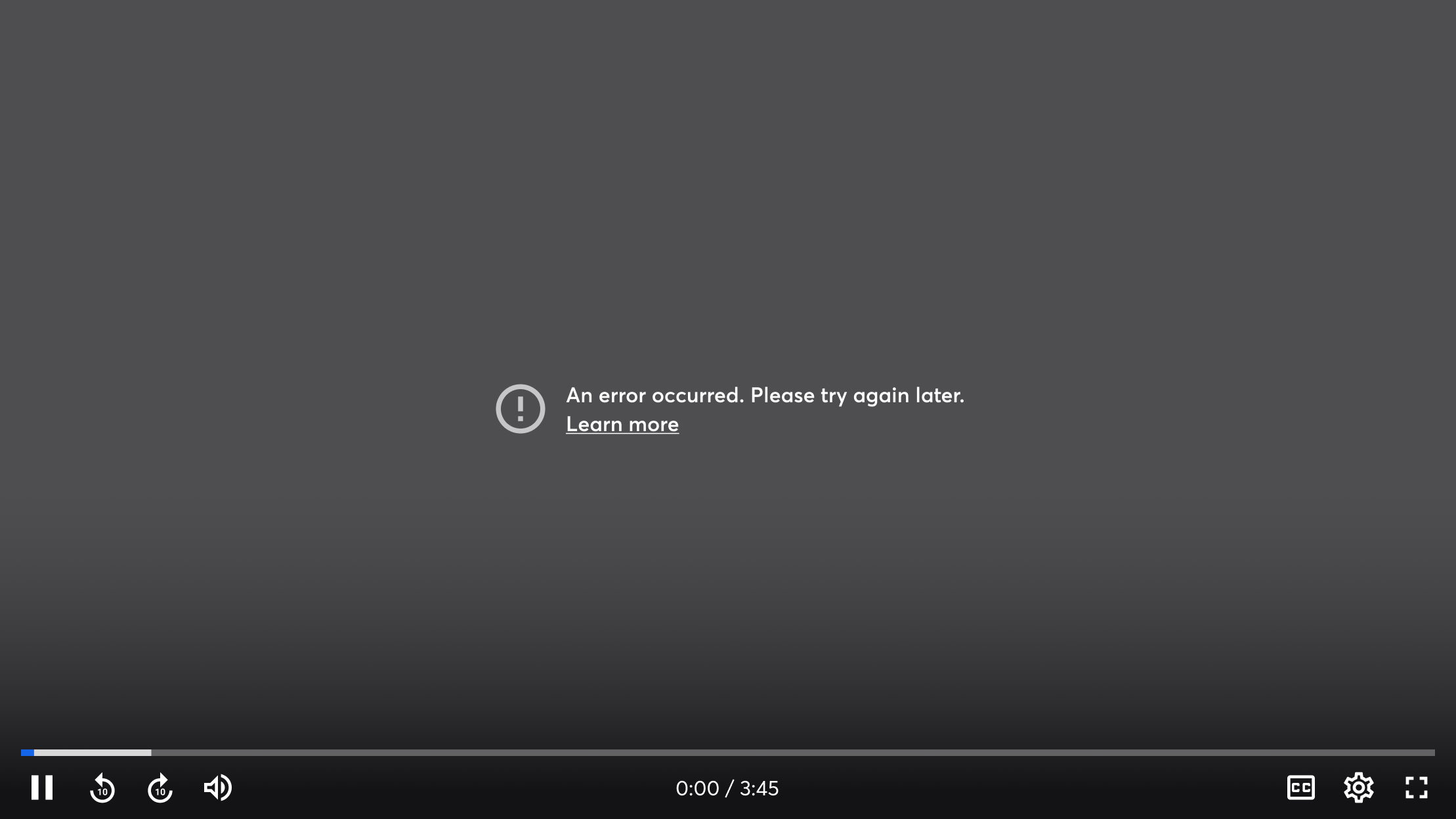 Many factors can affect video playback in browsers.
If you're seeing an error message or consistent buffering when playing a video using the StreamYard Video Library, the following may help fix the issue:
Refresh the video page.
Make sure you're still connected to the internet (can you reach streamyard.com?)
Restart your browser.
Restart your computer.
Test your network speed here, and make sure the download speed is around what's advertised for your service.
Try using an Incognito/Private window in your browser.
Clear your cache/cookies in your browser.
Disable any adblockers/browser extensions that may affect web pages.
Safari has a limitation that prevents long videos from being played. If you are using the Safari web browser, please try switching to one of our support web browsers. These are Chrome, Firefox, Edge, and Opera. We recommend Chrome for the best experience.

If you are using an iOS mobile device, you'll need to switch to a desktop to view the recording using one of the browsers mentioned above.
Still having playback issues?
Contact us here! Our support team is happy to help you via 24/7 Live Chat or via email at contact@streamyard.com.