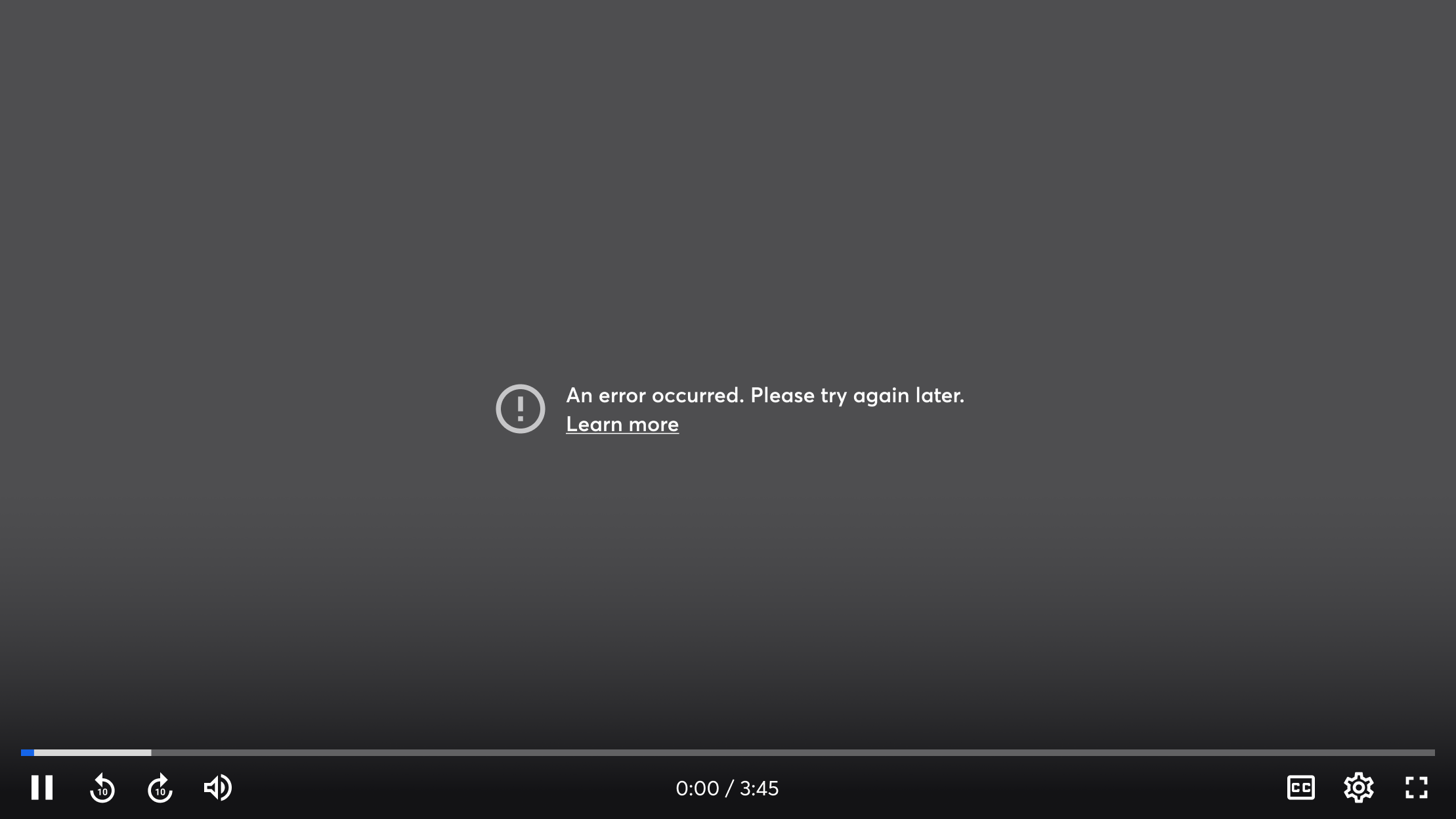 Many factors can affect video playback in browsers.
If you're seeing an error message or consistent buffering when playing a video using the StreamYard Video Library, the following may help fix the issue:
Refresh the video page
Make sure you're still connected to the internet (can you reach streamyard.com?)
Restart your browser
Restart your computer
Test your network speed here, make sure the download speed is around what's advertised for your service
Disable any adblockers/browser extensions that may affect webpages
Still having playback issues?
Contact us here! Our live 24/7 support chat is happy to help you.
Or, via email at contact@streamyard.com