StreamYard has built-in support for displaying YouTube Super Chats! Super Chats are a fun way to engage with your audience, and receive donations to support your channel.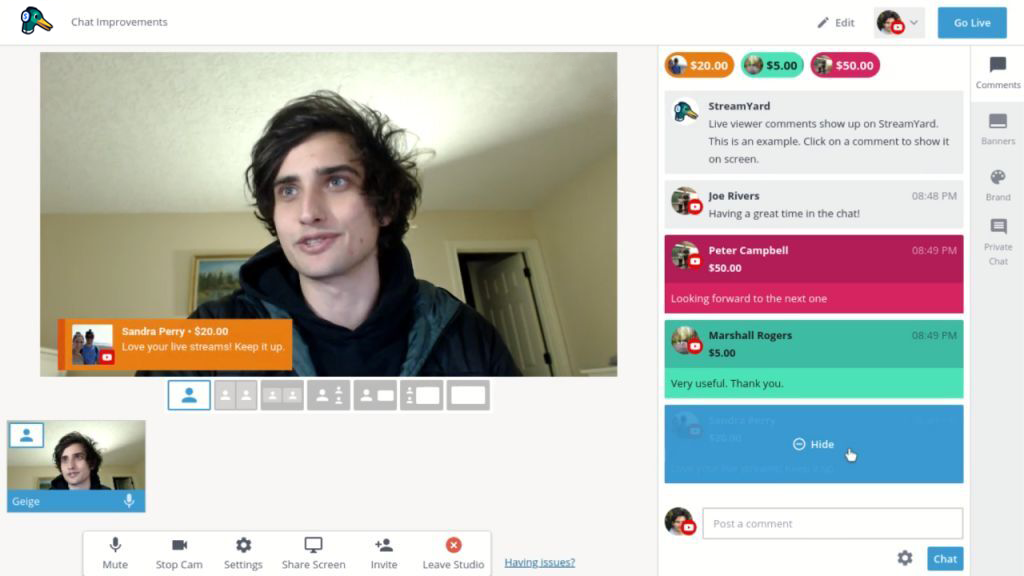 Here's how to enable them:
Note: Currently, monetization (required for Super Chat) requires 1,000 subscribers, and 4,000 public watch hours on your YouTube channel.
Head to the YouTube studio, and click "Monetization" on the left side.

At the top of the screen, click "Supers", then click the blue "Get started" button.

Scroll through the Paid Features usage agreement, type your name, email, and company name at the bottom, and click "Accept".
The screen should refresh, and after a moment, you should see that Super Chat (and Super Stickers) are now enabled!

Super chat will now automatically show up in StreamYard when streaming to YouTube, no other configuration is necessary! You can click on a super chat message to display it on-stream (just like normal chat.)