StreamYard currently provides attendee analytics for our webinar platform, StreamYard On-Air. Once registration is enabled for your webinar, you will be able to analyze who registered, who attended live, and who watched the recording after the webinar if you enabled on-demand viewing.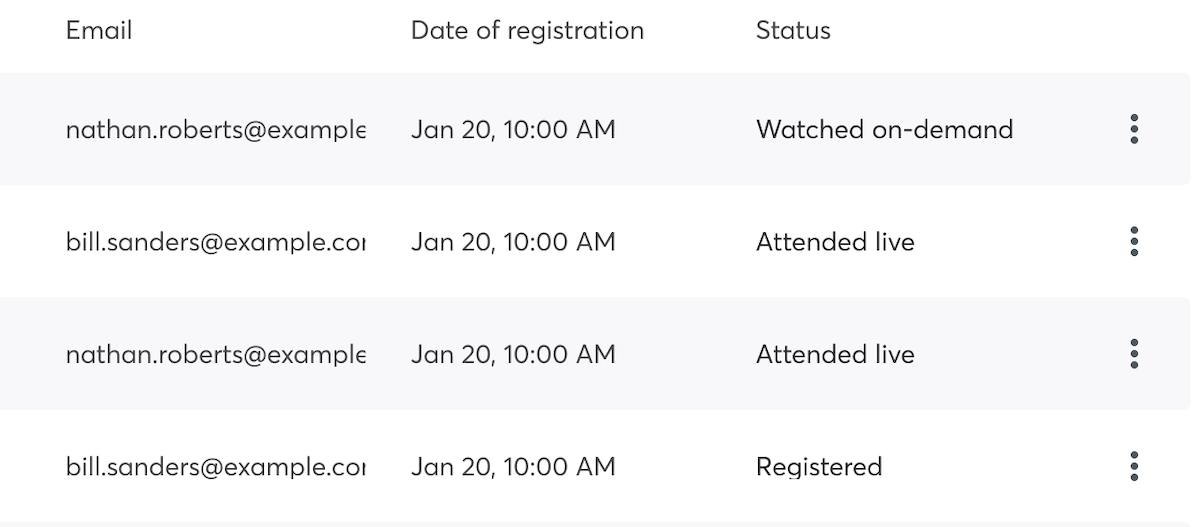 StreamYard On-Air is available on our Professional, Premium, Growth, and Business Plans and you can learn more about StreamYard On-Air here!

On the other hand, we do not yet currently track or display any analytics on regular streams to the supported destinations aside from the current viewer count. To view more in-detail analytics, you can view them on the destination platform itself.