Even though Patreon is not directly integrated with StreamYard, going live on Patreon is pretty straightforward. Simply follow the steps below! You can learn more about streaming to Patreon here.
How To Stream On Patreon Using StreamYard
1. Create a Broadcast on StreamYard.
2. Choose/add YouTube as your destination, enter broadcast details, and set the Privacy to "Unlisted."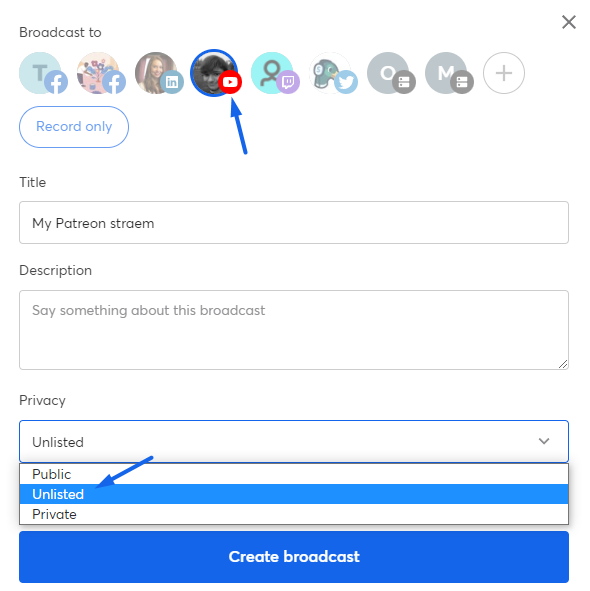 3. Find the live stream under your Upcoming Broadcasts inside the StreamYard Home page and click on the three dots in the right and select "View on YouTube" from the options.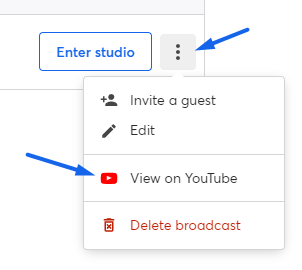 4. Right-click anywhere on your Youtube video and click "Copy video URL."
5. Log in to Patreon and click "Posts > New." From the options listed on the new post page, select "Livestream" and pick YouTube Live.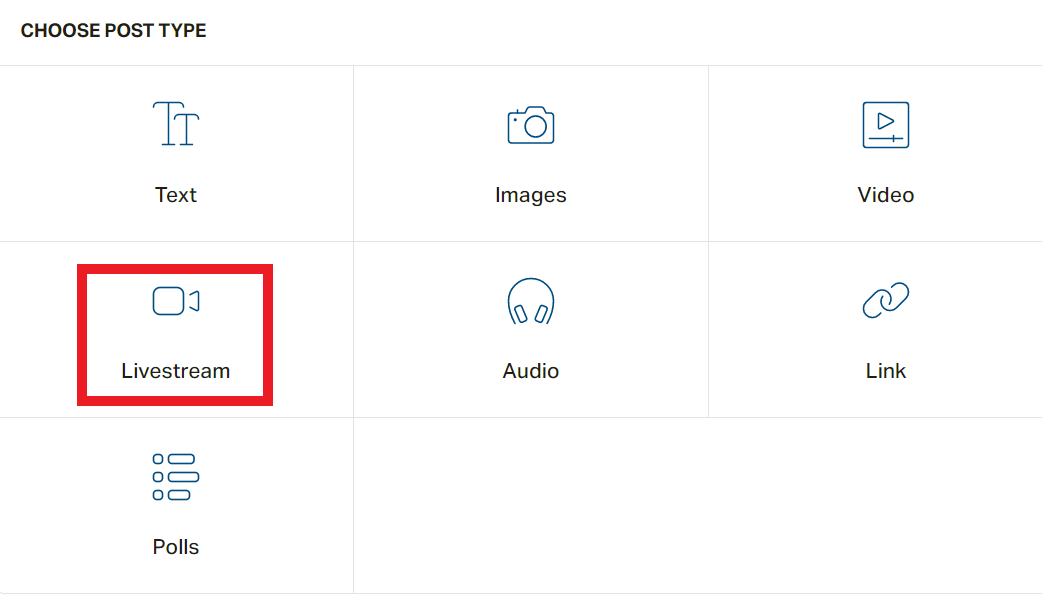 6. Click "Use YouTube Live" from the options.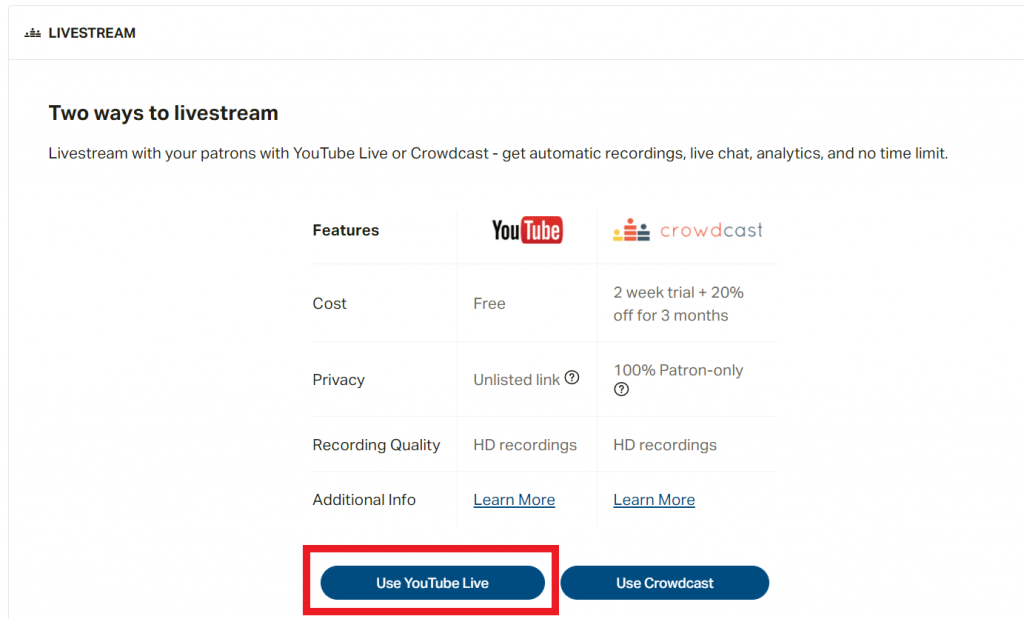 7. Paste the link to your unlisted YouTube video and fill in details like Post title, Tags, etc.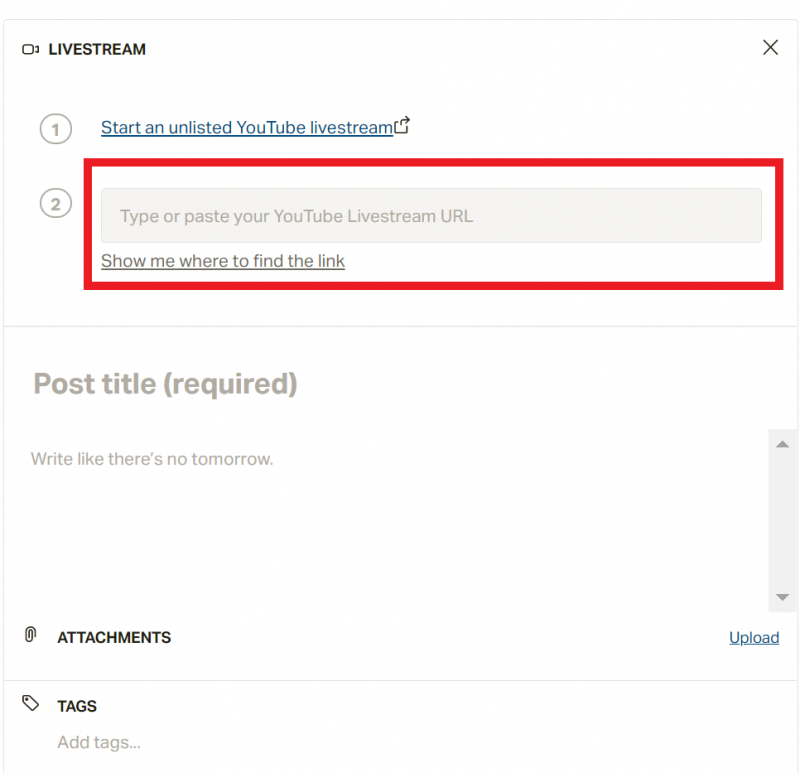 Once you've entered all the details, you can then schedule your live stream on Patreon or click on the arrow next to the Schedule tab and select "Publish now" to go live. You can also save your live stream post as a draft.
8. You are ready to go live in StreamYard! Once you are live inside of your Broadcast to Youtube, your Patreon subscribers will see your live stream.