Here's how:
1. Scheduled a broadcast to your Facebook Page. Then click the 3 dots and click "View on Facebook."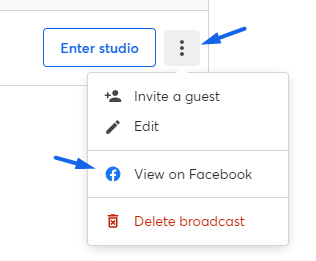 2. On the Facebook Post click "Share" then click "Share to a Group."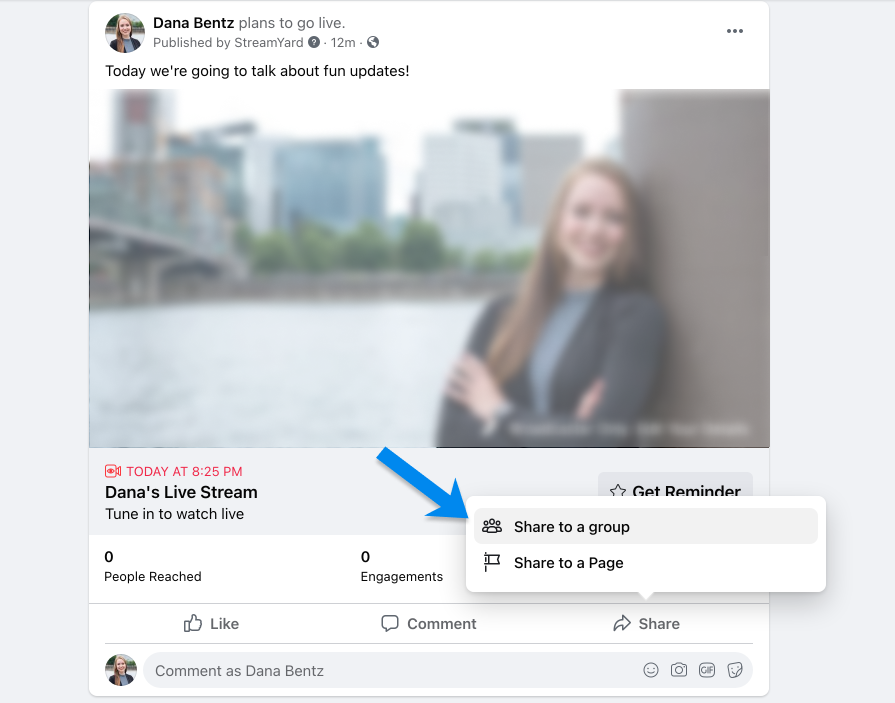 3. Select the Group you want to post to. Note: You must have posting privileges to be able to post your stream into a group.
4. Add a comment (optional), then click "Post"!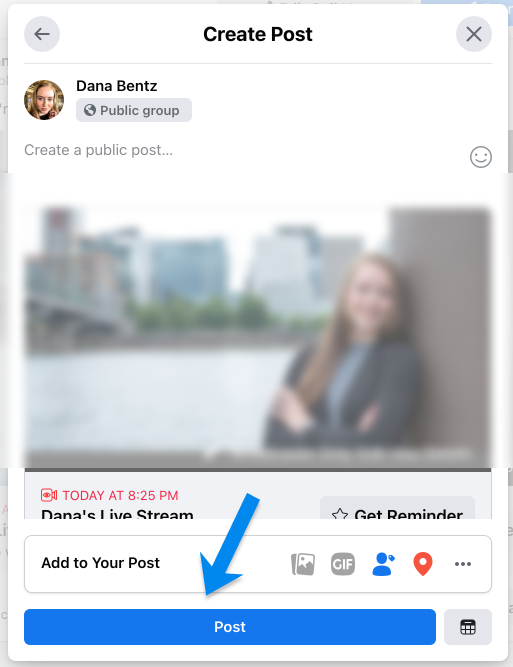 5. Your live stream post will now be posted in your Facebook Group! When you go live, all of your Group members will be able to see your live stream.