To live stream to Twitter, you will need to have a Periscope account. Twitter has begun the process of shutting down Periscope, their live streaming application, in order to let everyone stream directly to Twitter (without the need for Periscope). You will still be able to create broadcasts on StreamYard to Periscope for a limited time, but at some point we will be migrating to the Twitter Live API in 2021.
How to stream to Twitter
1. Go to Periscope's website and click "Sign Up."

2. Click "Create a New Account" if you don't already have a Periscope Account. Then, click "Twitter" to log in and connect your Twitter account to your new Periscope account.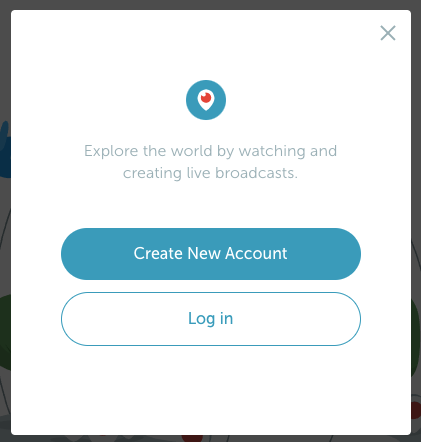 3. Login to Twitter, and you will be redirected back to Periscope.
4. Now that you have created a Periscope account, create a new destination on StreamYard. Click "Periscope/Twitter," then click "Login."

5. Log in to Periscope, and click to "Authorize StreamYard to access your Periscope account." The page should update and your Twitter/Periscope will be connected. You're all set!