When live streaming, it is important that you have at least 7-10mbps of upload internet speed for your broadcast. On StreamYard, the quality of your connection is more important than the speeds, so we recommend plugging in directly to your router.
To test the speed of your live stream, go to Speedtest.net. Click on the "Go" button.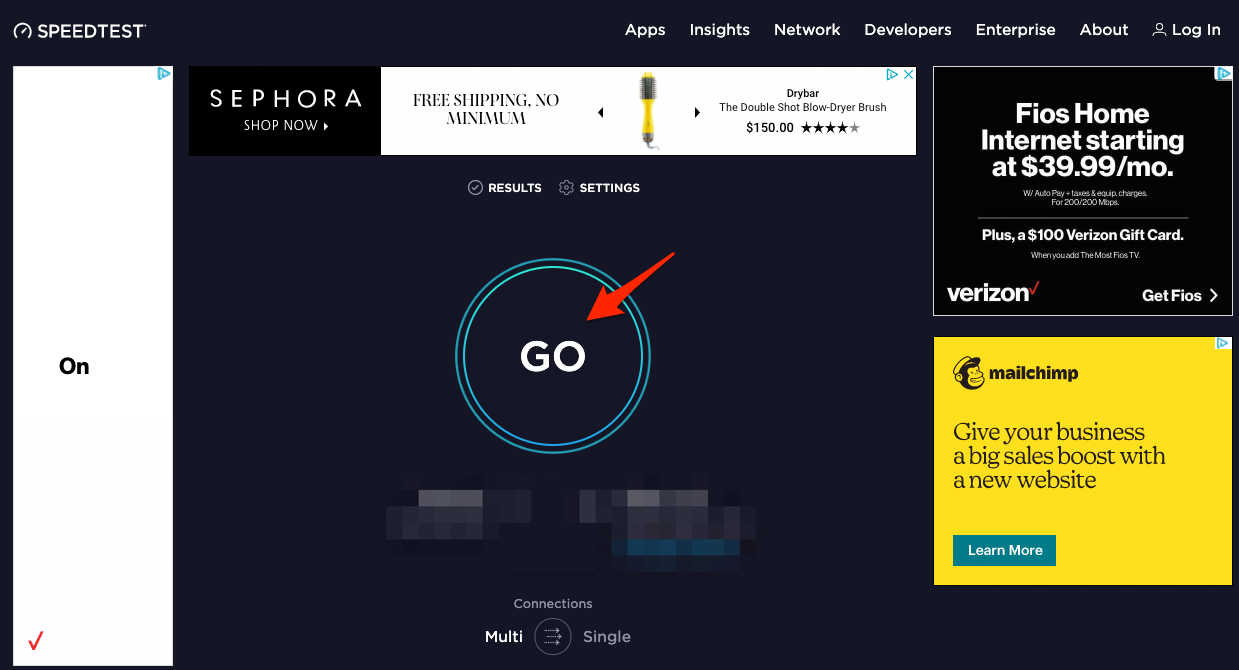 You will see a number of results, such as your download speed and your upload speed. The number you want to focus on if you are hosting the live stream on your own Internet connection is the upload speed. As mentioned earlier, you want to have at least 7-10 Mbps for your upload speed.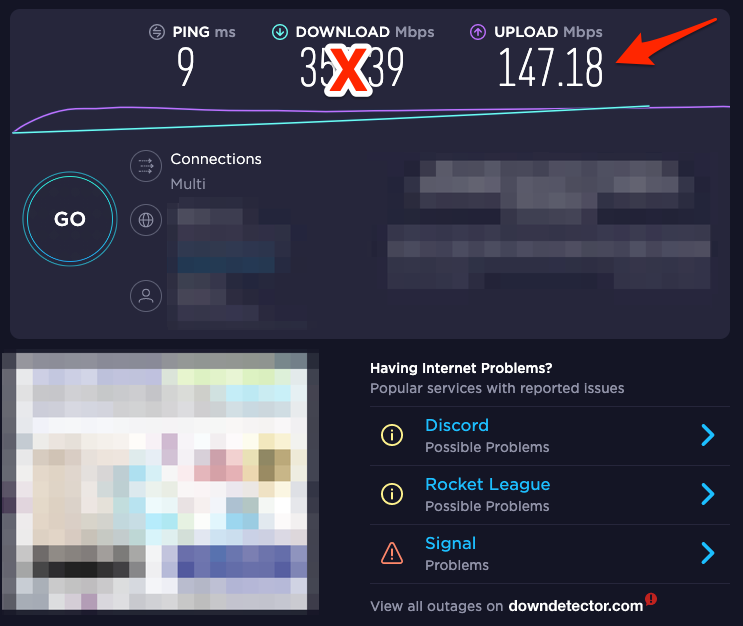 How Do I Improve My Internet Speeds For Live Streaming?
If you find that your upload speed is less than 7mbps, you may want to consider contacting your Internet Service Provider (ISP), and ask them to increase your speeds. There may be an additional cost associated with increasing your speeds from your ISP.
After you test your Internet speeds, if you determine that you cannot increase your upload speed, you may want to consider lowering the resolution that you are streaming at to 720p or 480p.
To reduce the traffic on your network, consider disabling backup or cloud backup solutions, such as Dropbox or Box.net, and minimize using streaming services, such as Netflix, Disney+, or gaming when you are trying to broadcast a live stream.