Yes! StreamYard now offers the ability to mirror your camera. By default, your camera is not mirrored so that text in your background or on your shirt shows up correctly (instead of backwards).
Note: The mirror camera functionality only mirrors your camera, not other elements on the screen (like overlays). This means the video you see in the studio will not exactly match what the viewers see on the output. This should be fine in most scenarios, but if you're using large overlays and you are not positioned in the center of your camera, you should double-check the output to ensure the overlays are not covering you unexpectedly.


Here's how
1. Enter a studio and click "Settings".
2. Click to check the box "Mirror my video".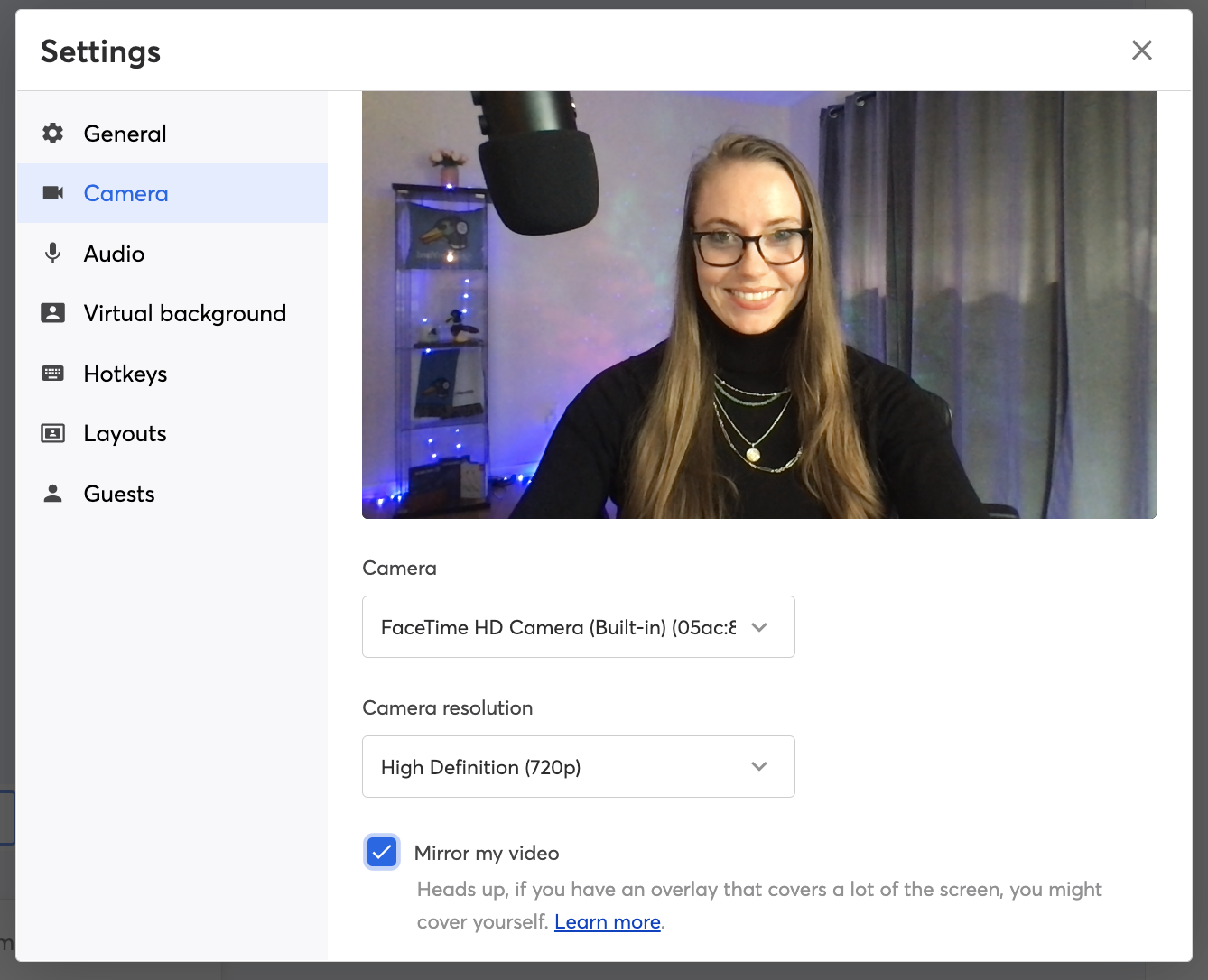 FAQs
Is my camera also mirrored for my guests/audience?
No, your audience and other people in the studio will see you normally (not mirrored).
What plans is this feature available on?
All plans!
Can I mirror my camera on my phone?
Yes, you can mirror your camera on all devices.
Can I mirror my extra camera angle?
Yes! If you mirror your camera, your extra camera angle will also be mirrored.