When you schedule a YouTube Live stream from the StreamYard dashboard, it creates a scheduled video post on YouTube. Sometimes YouTube organizes your channel in a way that makes it hard to find your scheduled live streams. There are two ways to find your upcoming live stream. 


How to Find Your Scheduled YouTube Video
From StreamYard:
On your scheduled stream, click the 3 dots next to the upcoming live stream.
Click View on YouTube. This is the scheduled YouTube video link to share with viewers. 


From YouTube:
1. Go to your YouTube channel and click Live.

2. Your upcoming stream will be listed under this tab. You can click on it to edit it, or send the link to viewers.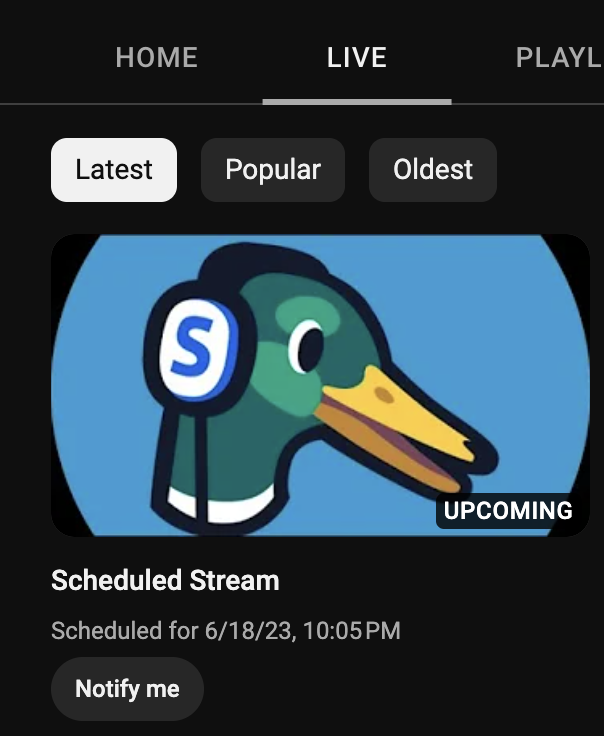 If you'd like to have your past and upcoming streams show up on your YouTube channel, follow this guide here.