Not ready to "Go Live" yet? No problem! There are a few ways to do a test live stream before going live publicly.
#1. Private YouTube Stream
The easiest way to test live streaming is to do a Private live stream to your YouTube channel. Once you connect your YouTube channel as a destination on StreamYard, you can create a broadcast. Choose your YouTube channel as the destination and change the Privacy menu to "Private." Then you're able to go live, but only you can see the video.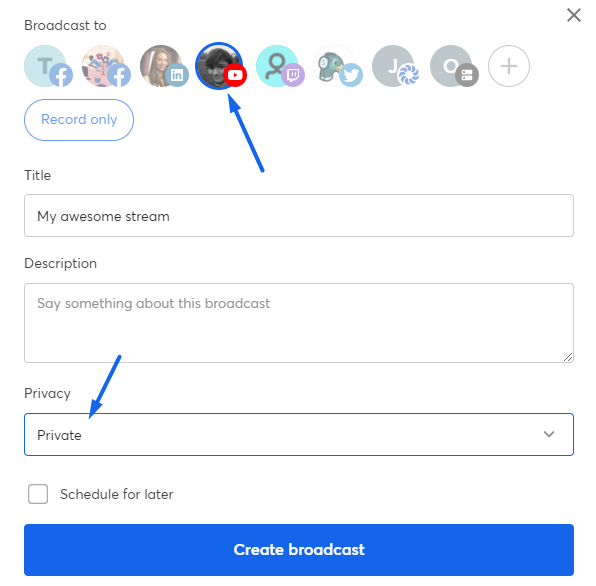 Note: Choosing the Unlisted option in the privacy menu will work for this as well -- Unlisted YouTube streams are not listed on your channel, they are only view-able by the specific URL. Use this option if you want to send your test stream to a friend.
#2. "Record" Only
StreamYard has a recording feature on the paid plans. If you're on the paid plan, you can test things out by recording your stream instead of streaming to a destination. When you create a broadcast, click "Record Only."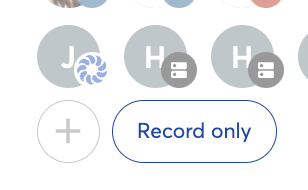 After you've finished recording a test stream, download your recording from the Past Broadcasts page.