1. In order to log into StreamYard, navigate to streamyard.com/login, and enter the email address on your StreamYard account.
2. We will send a 6 digit code to your email address. You can retrieve the code from there, enter it into StreamYard, and click Login, to log into your account!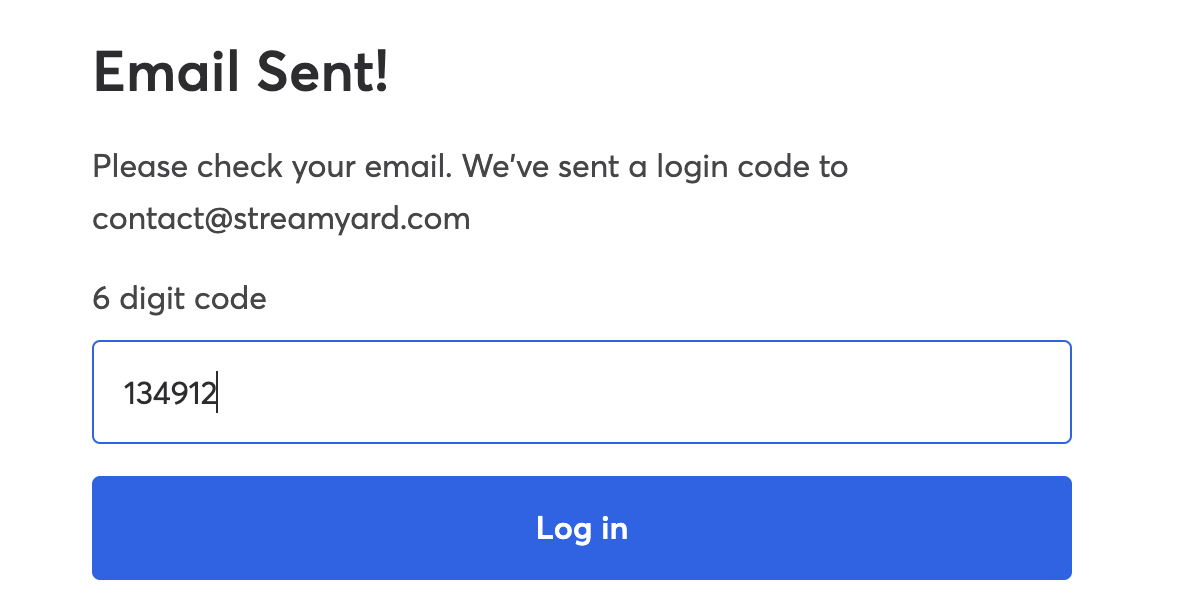 Why do you guys email a code to log in, and not passwords?
We have seen countless security issues with other companies. The best way to mitigate security risks is to know as little as possible about you. We also don't like remembering passwords!
I'm not receiving the 6 digit login code.
Not receiving our automated emails? Check our our troubleshooting doc here.