Using StreamYard On-Air you can easily embed your broadcast and live chat directly onto your website!
How to embed an On-Air live stream
In the Home page, click Create.
Select On-Air webinar.

Select either Studio or Pre-Recorded as the source. Most choose the studio to go live, but if you've already recorded a video (on StreamYard or elsewhere) you can also upload that and stream it as if it were live.
Add any additional destinations, if you'd like to multi-stream to any other platforms. This step is optional when you're embedding!

Enter your title and description. Next, select the date and time, and choose whether or not you would like to enable registration.
The description for your webinar will not appear on your website. However, the title will be shown on the registration form if registration is enabled.

Click Create, then click Share with Viewers. Select Embed.  Choose whether or not you want the embedded player to have a fixed size, or be responsive to the browser window size.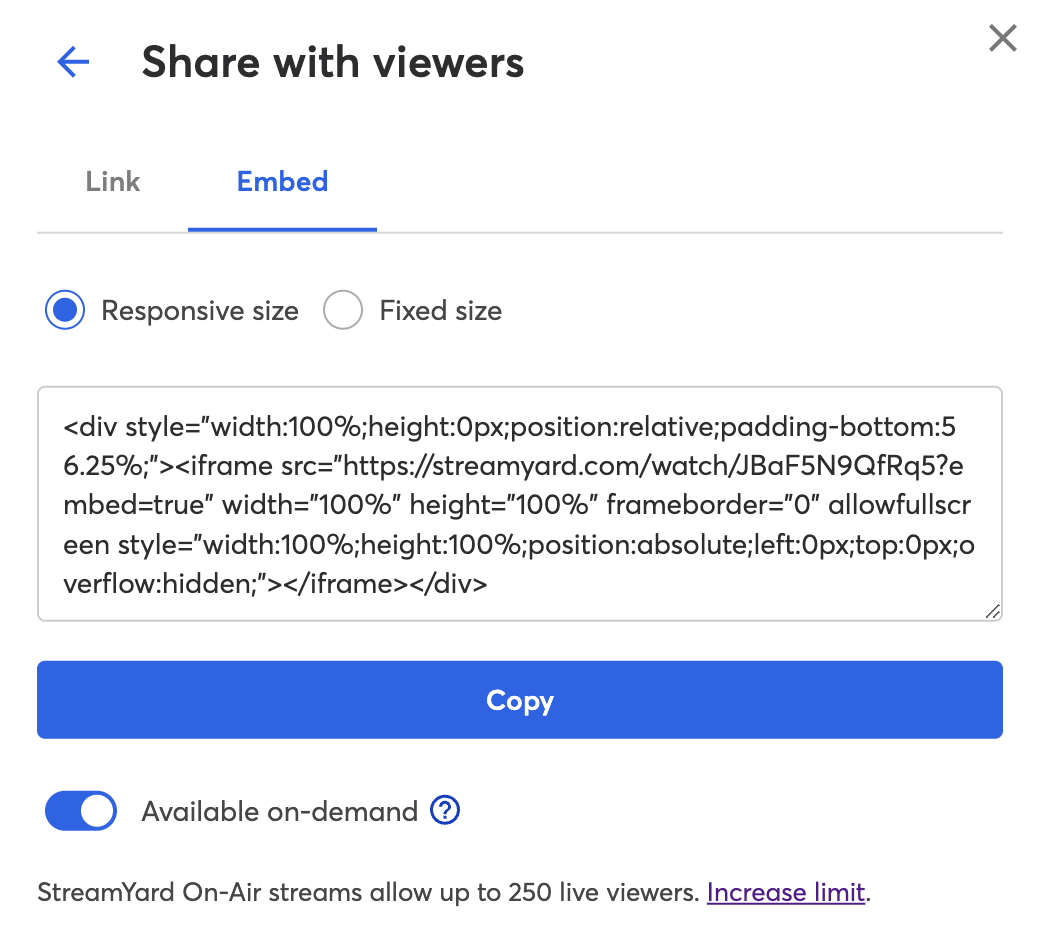 7. Copy and paste the embed code onto your website. Your viewers will see the stream and chat embedded together on your website when you go live on StreamYard! If you chose to disable the live chat in the earlier step, it will not appear.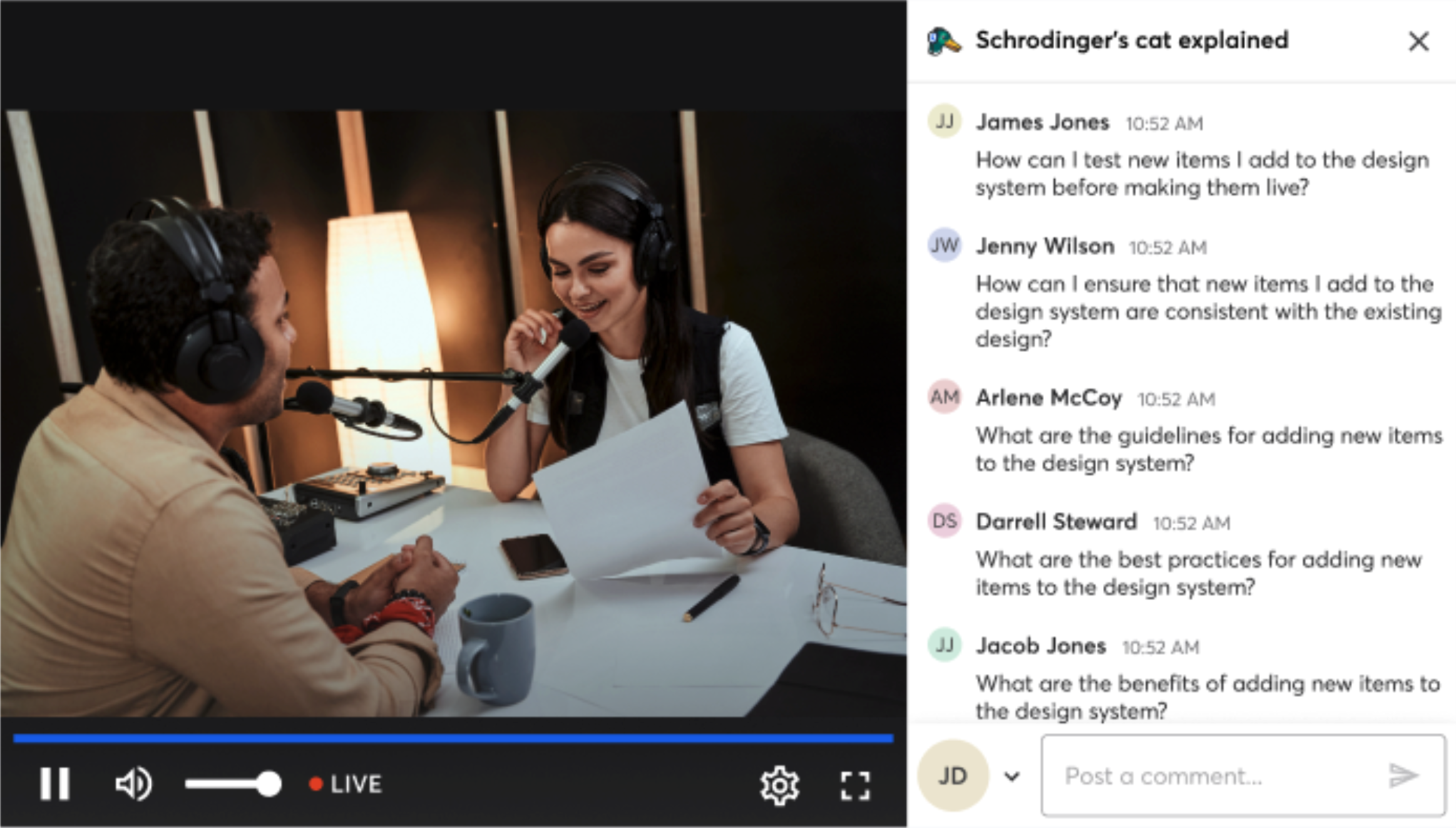 Looking to embed a Youtube livestream to your site instead? Check out this article here. 
FAQ
Is there a way to use one persistent embed code and stream each new webinar to it?
No. The embed code will be different for each new webinar, and will need to be re-embedded on the site.
What happens if someone tries to view the embedded webinar on a small screen?
The chat and player partition is responsive in nature. If the screen width is small, the chat window will be collapsed and will not show by default. It will become visible once the viewer clicks the View Chat icon in the top right.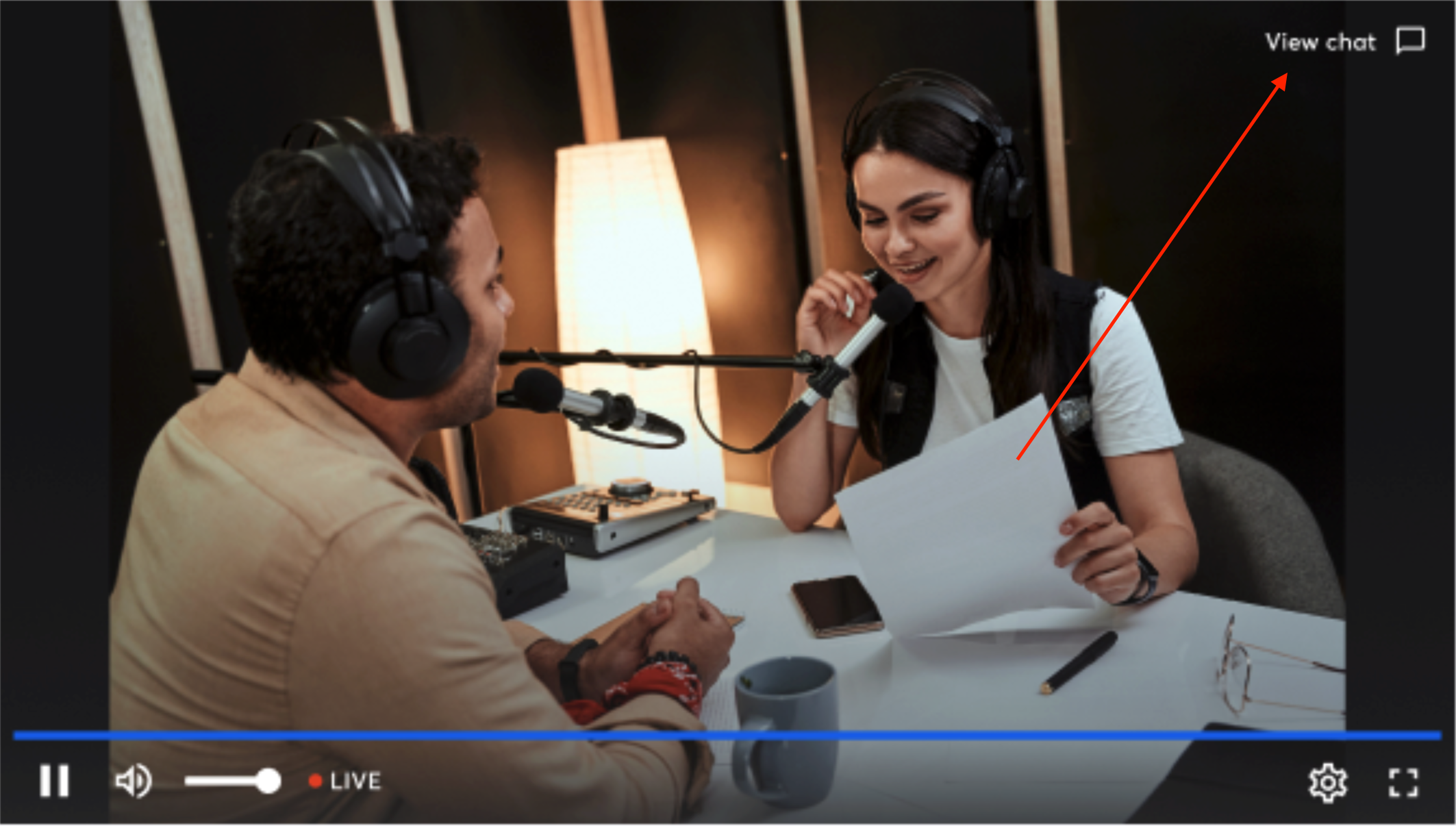 What are some examples of what an embedded webinar looks like? 
You can find examples of how StreamYard On-Air looks once embedded into websites below!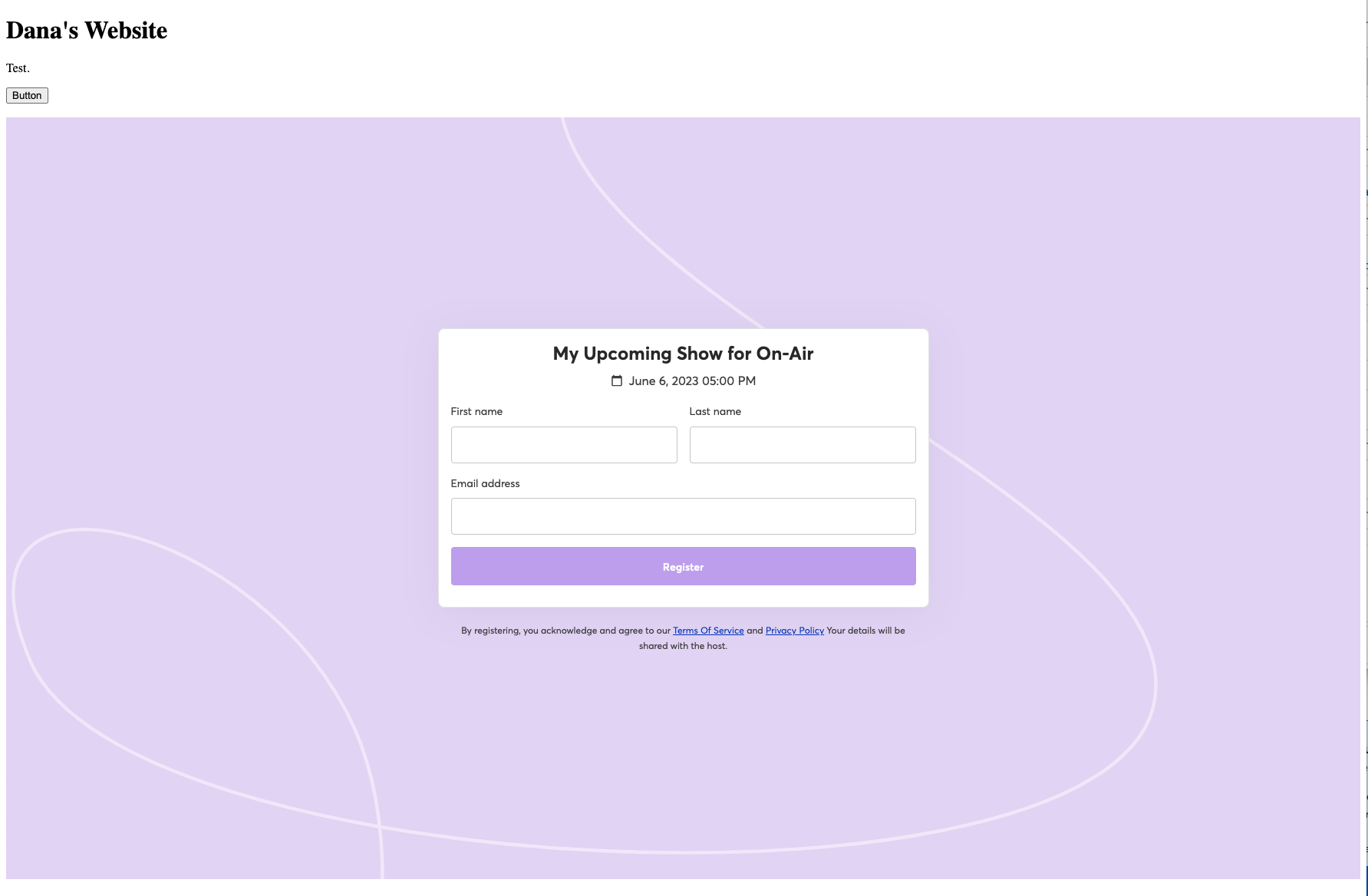 The image above shows the registration page which displays the name of the webinar, the start date and time, and the registration fields. The color shown here is dependent on the color scheme selected during creation. Enabling registration for your webinar is optional. Learn more about customizing your webinar here!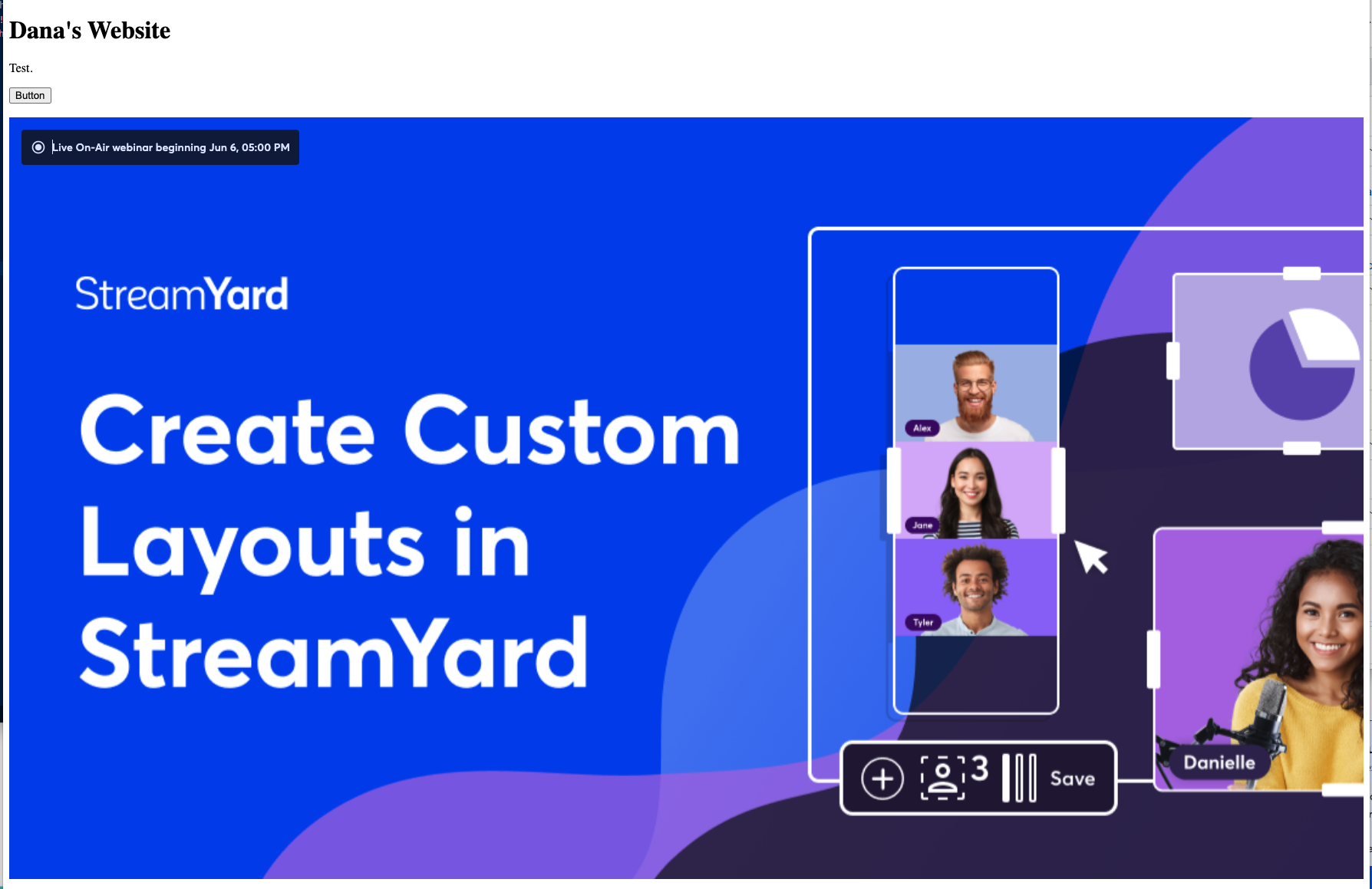 The image above shows how the StreamYard On-Air player looks on the website. The name of the webinar is not displayed- however, your website could be designed to include it.