Wish you could live stream to your own website? You can with StreamYard On-Air!
How to embed an On-Air live stream
In the Broadcasts tab, click "Create."
Select "On-Air webinar."

Select either "Studio" or "Pre-Recorded" as the source. Most choose the studio to go live, but if you've already recorded a video (on StreamYard or elsewhere) you can also upload that and stream it as if it were live.
Add any additional destinations, if you'd like to multistream to any other platforms. This step is optional when you're embedding!

Enter your title and description. This won't be shown on your website. Then select the date and time, and choose whether or not you would like to enable registration.

Click "Create". Then click "Share with Viewers"

Click "Embed". Choose whether or not you want the embedded player to have a fixed size, or be responsive to the browser window size.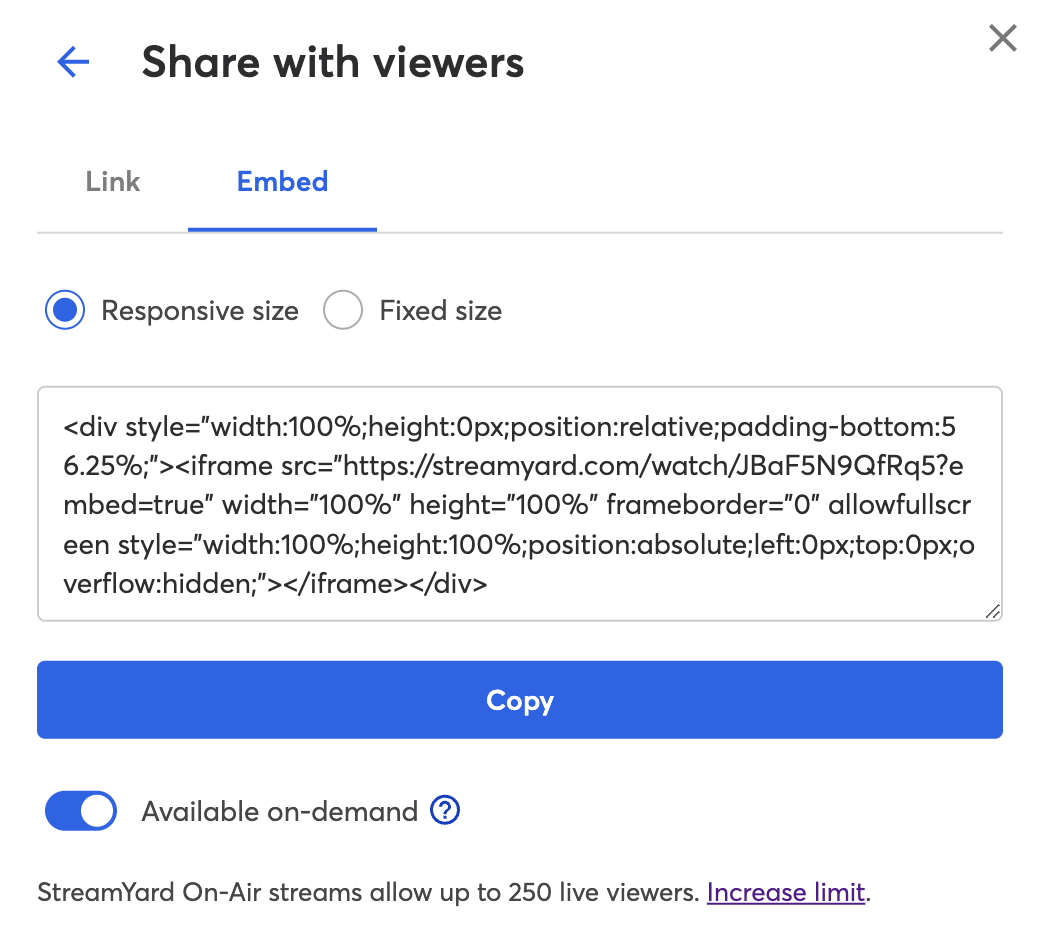 8. Paste the embed code onto your website. Your viewers will see the stream on your website when you go live on StreamYard! Note that the embed code will be different for each broadcast.
Looking to embed a Youtube livestream to your site? Check out this article here.