Yes! StreamYard's recording features and custom branding options make it an excellent tool that you can use to produce high quality, professional podcasts for your audience!
Get Started Podcasting
You can start recording in seconds, and it's free! Here's how: 
1. Head to StreamYard and click Create, then choose to create a recording studio!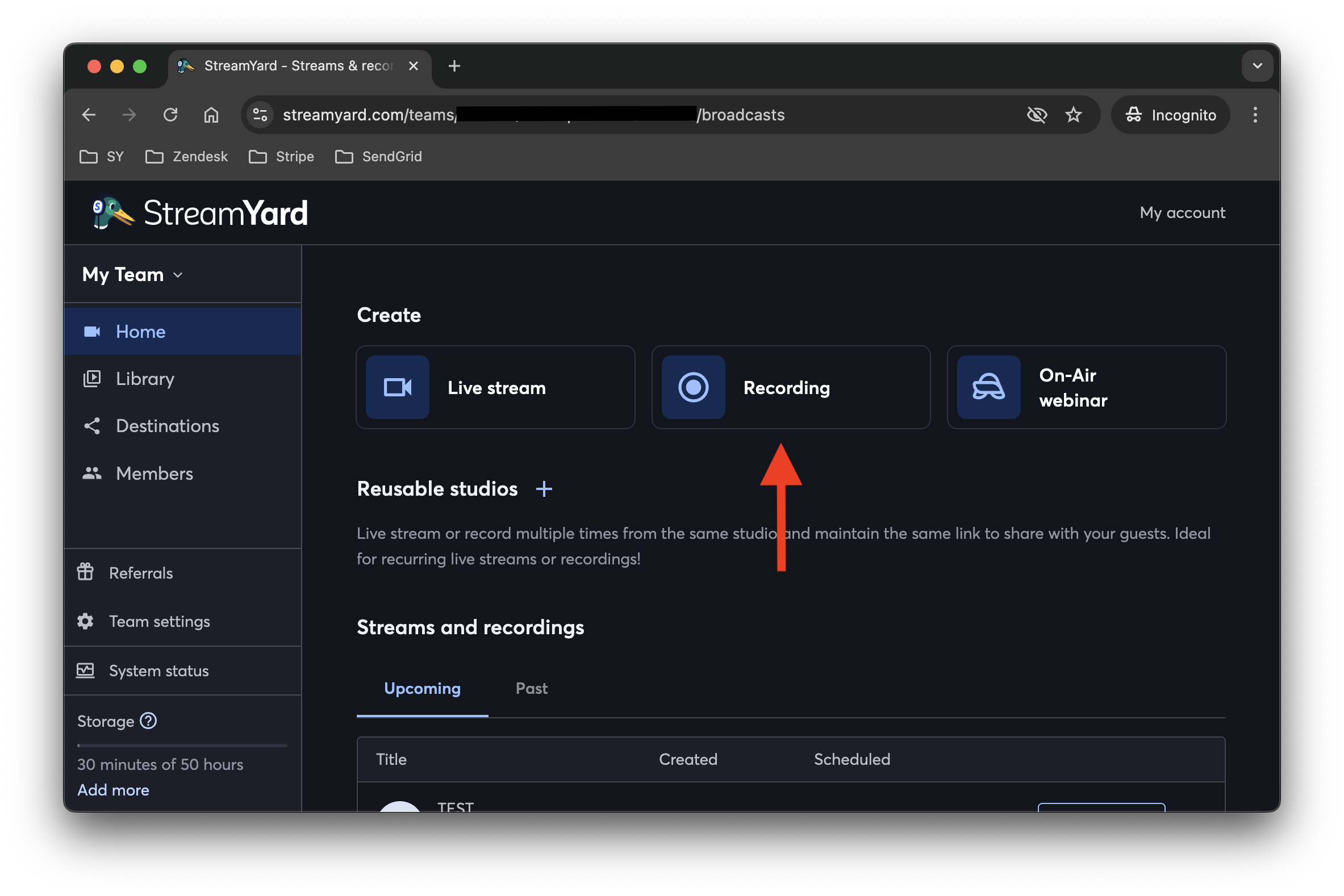 2. Give your recording a name.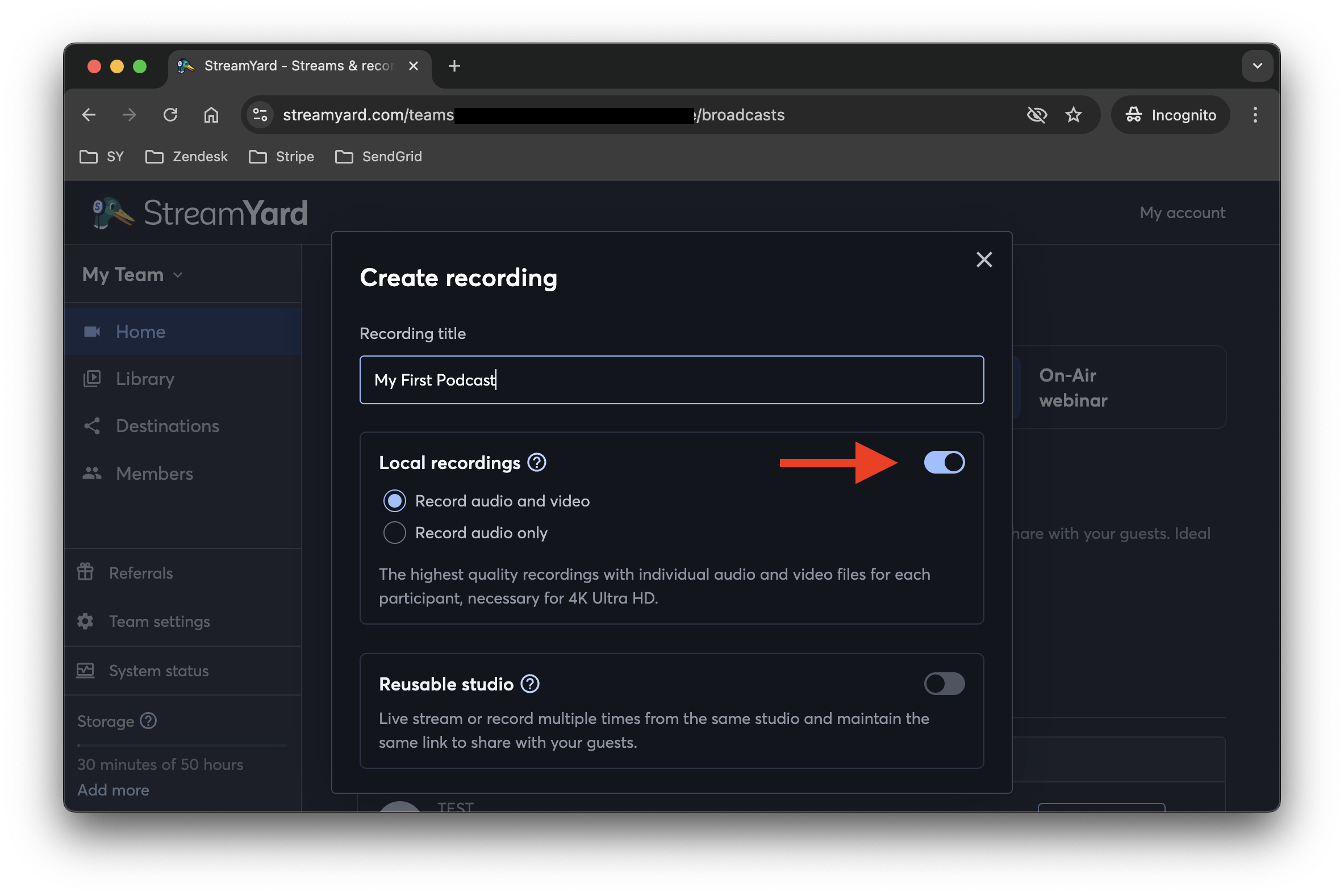 3. Choose to enable Local Recordings which allows you to capture high quality individual video and audio from each of your participants, recorded locally on their devices and uploaded for your use. Download and import this footage into any editing software of your choice for greater flexibility over the final product!
4. Test your mic and camera, then click to enter the studio. 
5. Add yourself to the stage and when you're ready, click Record! 
It's as easy as that to start recording a podcast on StreamYard. Learn more about inviting remote guests to your podcast here. 
Streamline Your Creative Workflow
Once you've finished your recording, head over to your Video Library to access and download your podcast files. Here, you can use StreamYard's editing capabilities to trim out any hiccups or retakes you may have encountered while recording. We make it incredibly easy to publish long-form video clips of up to 20 minutes directly to Facebook, LinkedIn, and YouTube. Looking to post short-form vertical video content instead? No problem! Using our shorts and reels feature, you can repurpose your podcast clips into vertical videos for publishing to Youtube Shorts, Instagram Reels, Facebook Reels, LinkedIn Profiles, and TikTok!
Save valuable editing time by using StreamYard's project file generation feature to export your local recordings as ready-to-use project files for DaVinci Resolve, Adobe Premiere Pro, Final Cut, or any other video editing software!
Learn More
Want to learn more about all of the features StreamYard offers? Our full product demo and tutorial are available here!
FAQ
Does StreamYard offer the ability to enable an RSS feed?
No, StreamYard does not offer RSS feeds at this time. 
What file type will my recordings be?
Cloud video and audio recordings will be .mp4s and .mp3s (recorded in the cloud). If you enable Local Recordings, these will be .mp4 videos and .wav audio files (recorded locally on each users device).