StreamYard offers the ability to enable a touch-up filter for your webcam feed!
To enable it, create and enter a StreamYard studio, then head to Settings -> Camera and check the box next to Touch up my appearance.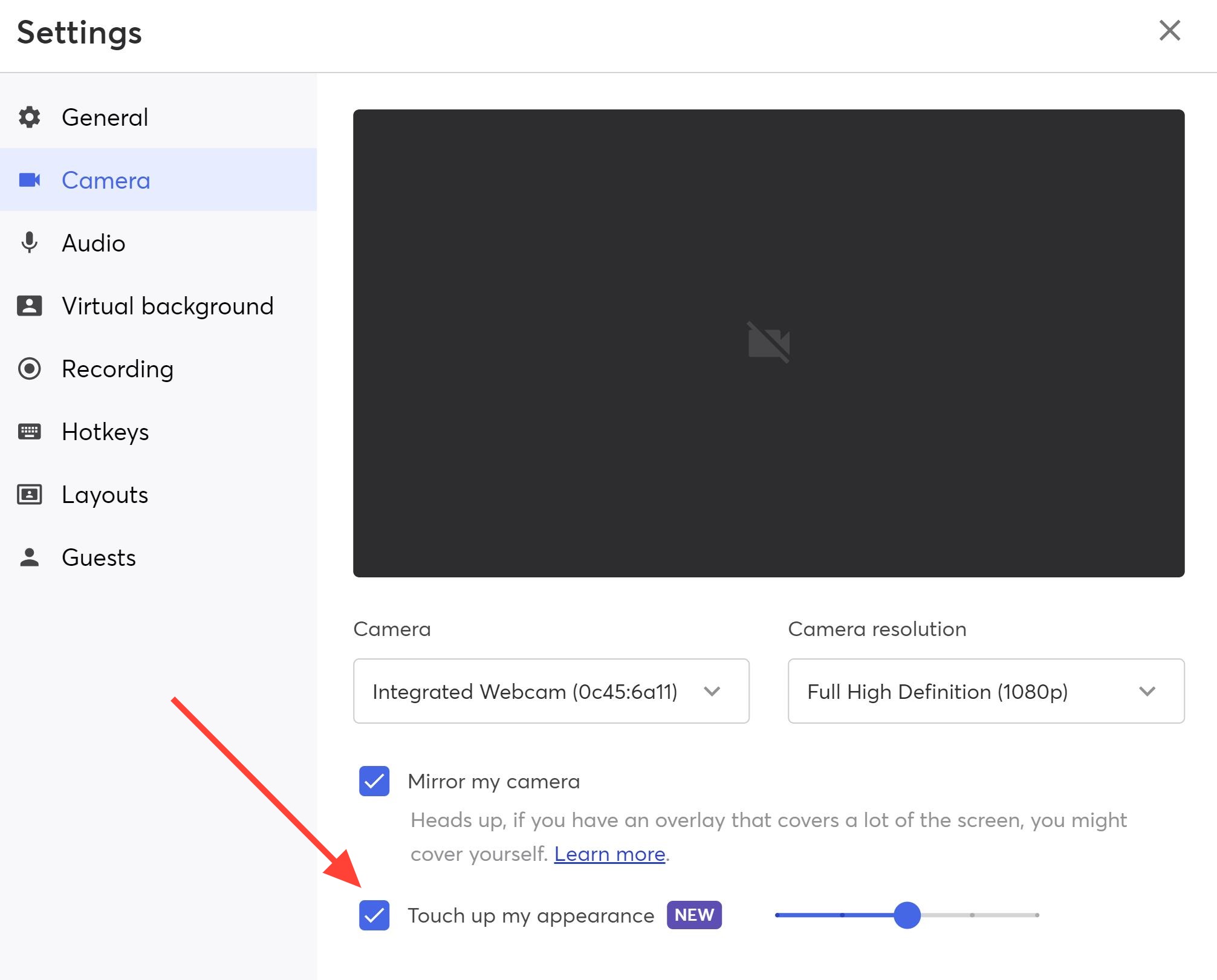 Note: This feature is not available in mobile Safari or Chrome
FAQs
Why don't I see the option to enable this feature?
Some devices don't currently support the Touch-Up filter; we are working to add support for this feature on all devices!
Can I control the intensity of the filter? 
Yes. You will see a slider next to the "Touch up my appearance" setting that allows you to choose one of the five predefined options. It ranges from very subtle to very strong.