StreamYard offers the ability to filter out background noise from your live streams and recordings in order to improve your audio clarity!
First, create and enter a StreamYard studio. Navigate to Settings -> Audio, and check the box next to Reduce mic background noise to enable this feature.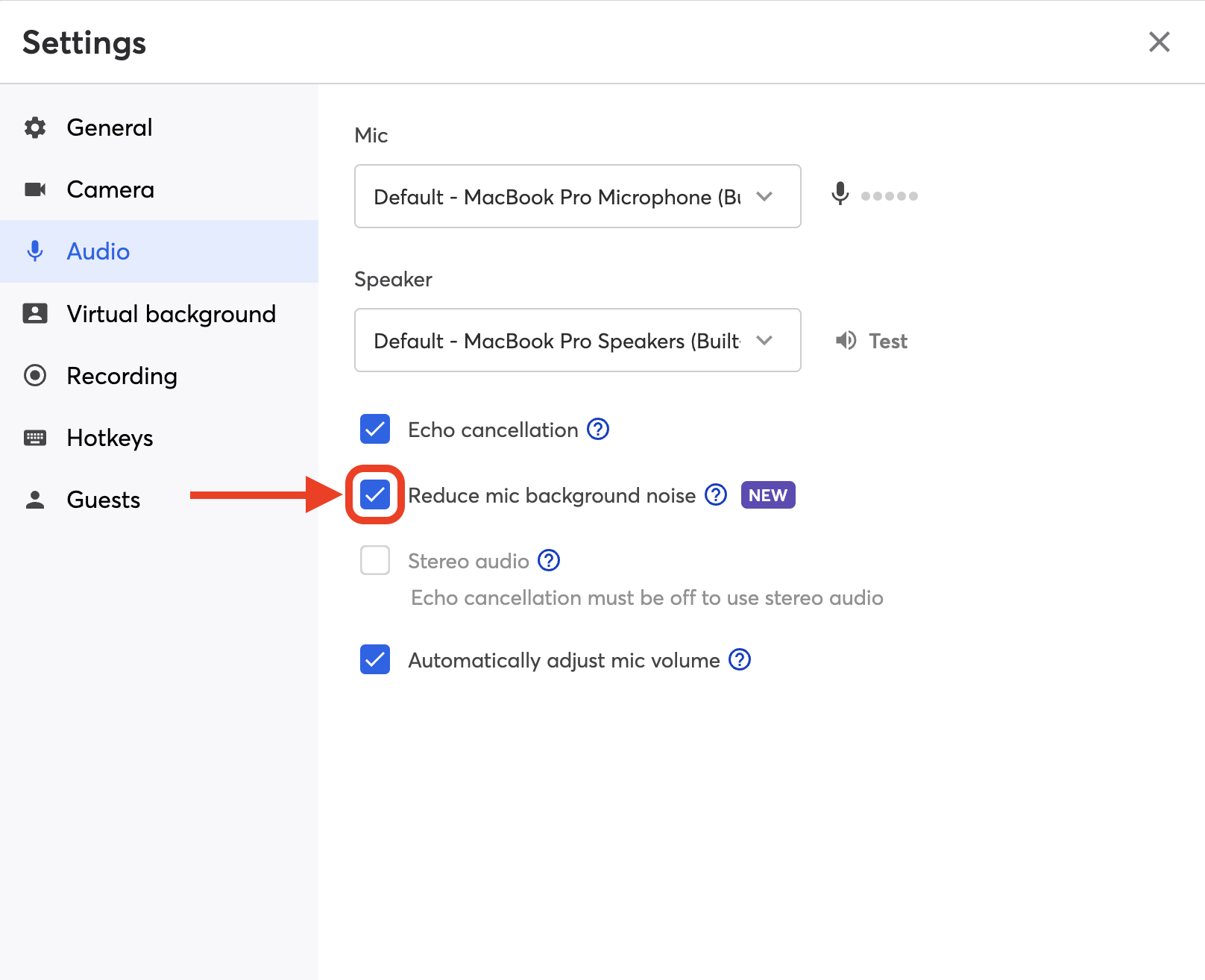 Tip: The background noise removal feature is not available in Firefox browser. 
If you are the host, co-host, or admin for the StreamYard account being used, you can enable and disable this feature for your guests as well! Hover your cursor over their video thumbnail, click the three dots at the top right > click Edit mic settings. Then, check the box to Reduce mic background noise!