StreamYard offers the ability to log into your account by signing in directly via Google!
Sign Up for a New StreamYard Account
1. Head to streamyard.com/signup to create your new account. 
2. Select Sign up with Google.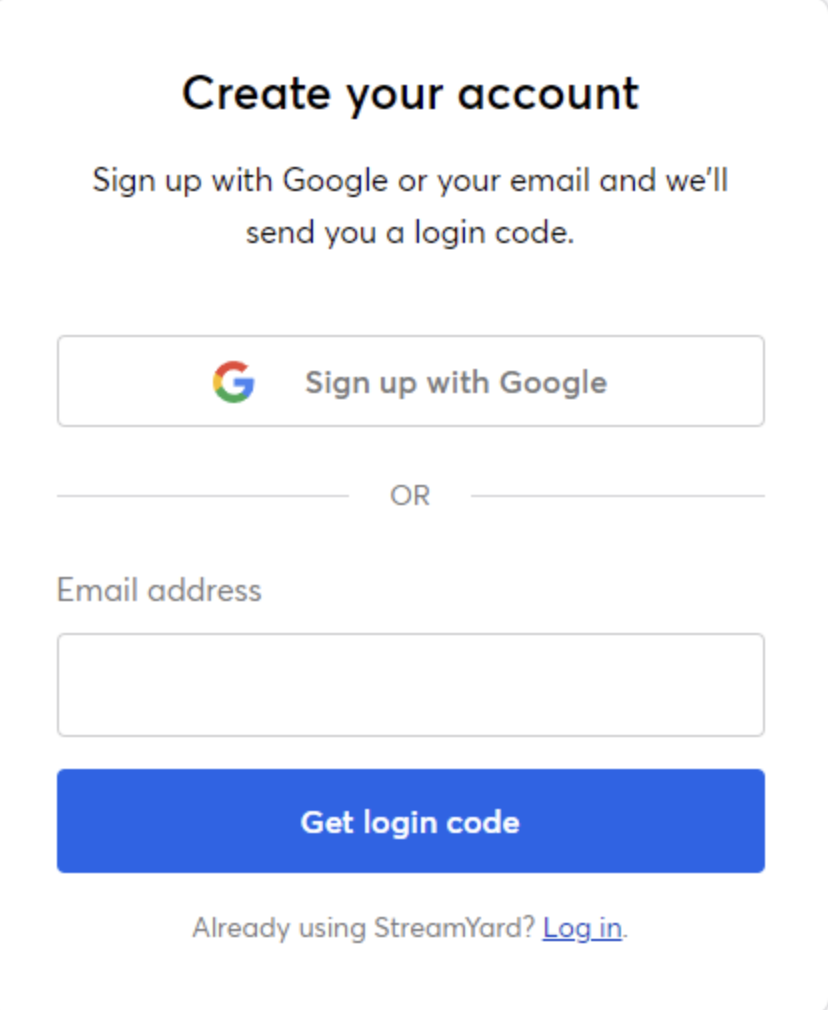 3. If you are already logged into Google on your browser, you will be able to select your account from the list and log into StreamYard.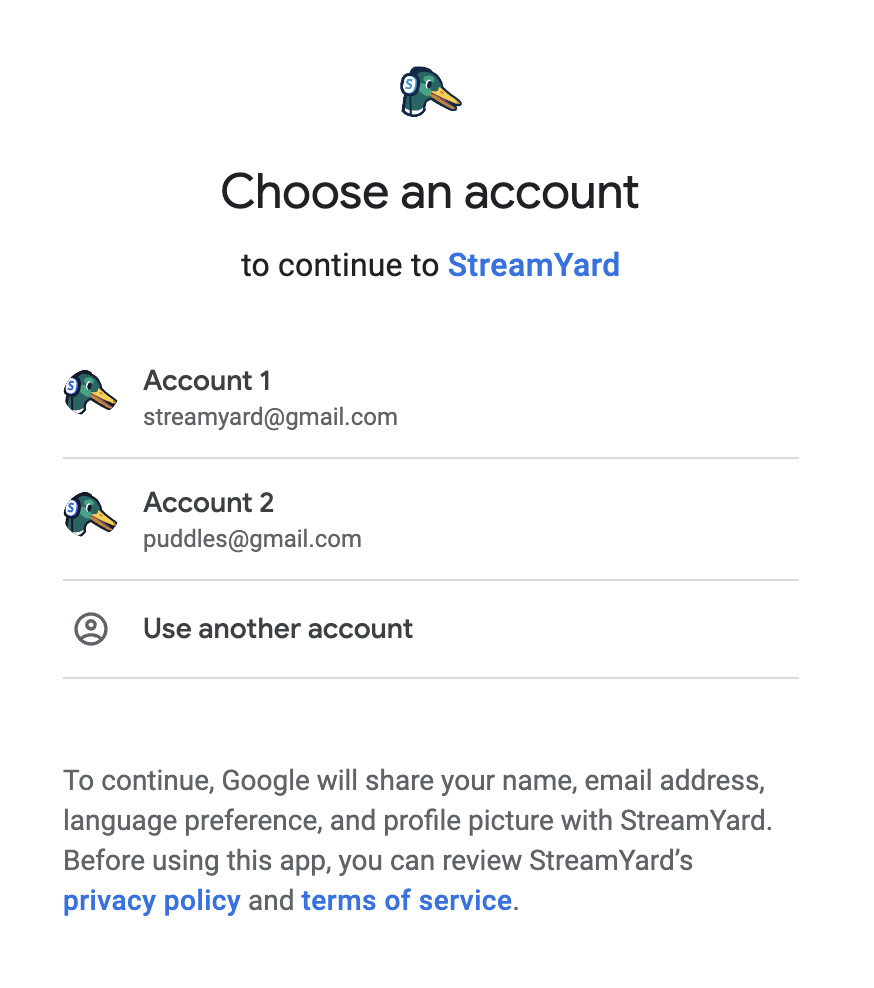 4. If you are not logged into a Google Account in your browser, you will need to enter your email address/phone number and password to log into your Google account.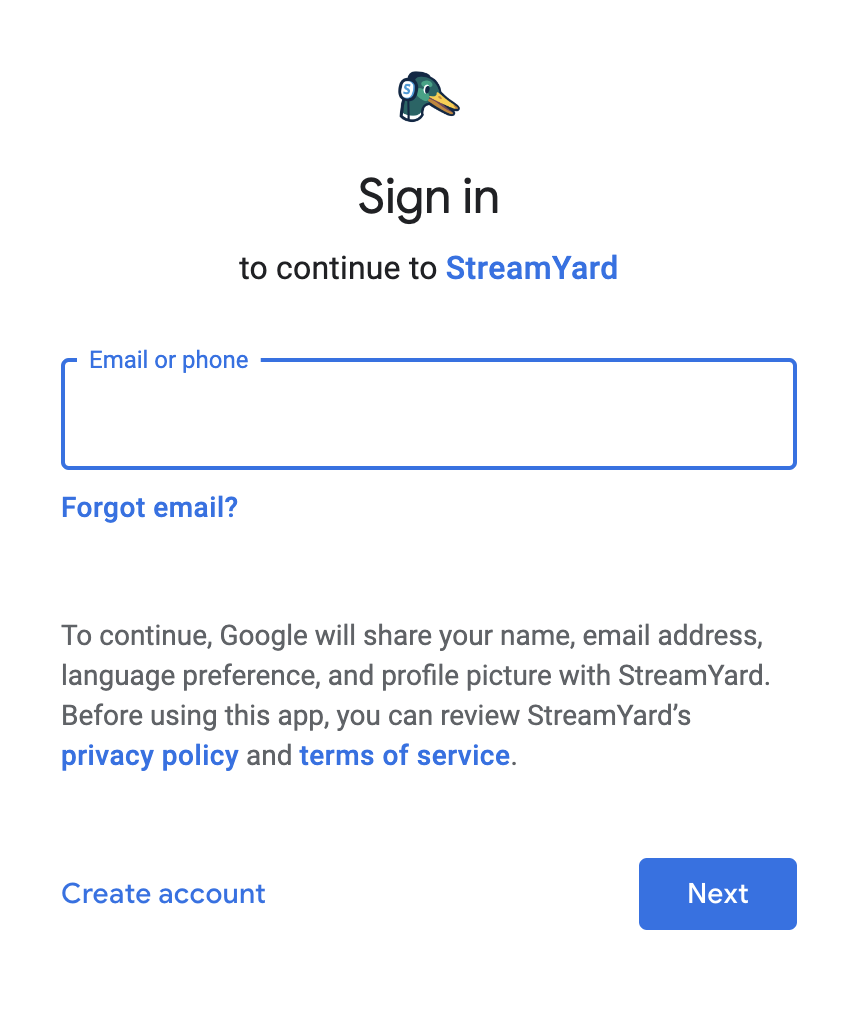 That's it! Welcome to StreamYard.
Logging into an Existing StreamYard Account
If you already have a StreamYard account, you can log in here: streamyard.com/login. Using Google Login, select the same email that corresponds with the email that is currently on your StreamYard account.


FAQ
What information is retrieved from Google when I sign up?
Only your Name, Email, Language preference, and profile picture.
Does Google Workspace account work with StreamYard?
Yes! Anyone who use Google for authentication can use Google Login (unless their admin has prevented it). 
Can I disconnect my Google account?
Yes, you can disconnect your Google account from StreamYard at anytime. Here's how to disconnect it. 
What if I want to change the email address that I'm logged in with?
Changing your email address works as usual. You can access your account settings, and edit your email address there. If you change your email address, your associated Google login will automatically be disconnected.