Setting a livestream up to Microsoft Teams is easy using StreamYard's Custom RTMP feature! This feature is currently only available on our paid plans.
Create a Live Event in Teams
Microsoft Teams' help doc on creating a live event can be found directly on their support site here.
1. Click the downward facing arrow next to New Meeting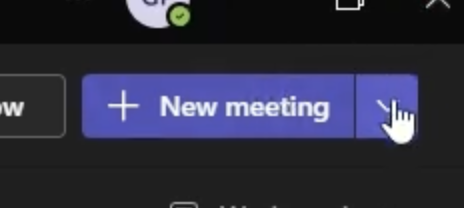 2. Set up your meeting, and click Next
3. Under How will you produce your live event? Choose Teams Encoder.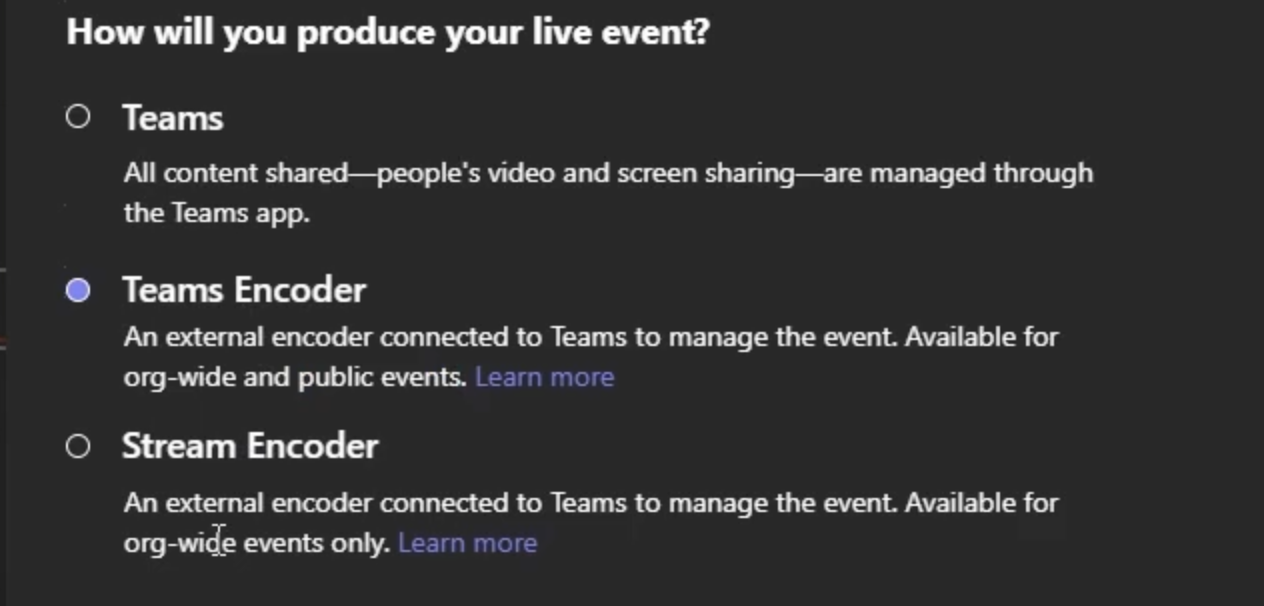 4. Click Schedule. You will see a window that shows your event details. Scroll down to RTMP In details to retrieve the RTMP link, and key.

Connect StreamYard to Teams
1. Head to your destinations tab, click Add a Destination, and then click Custom RTMP. Input the RTMP link from teams into the URL section, and the RTMP key in to the Stream Key section.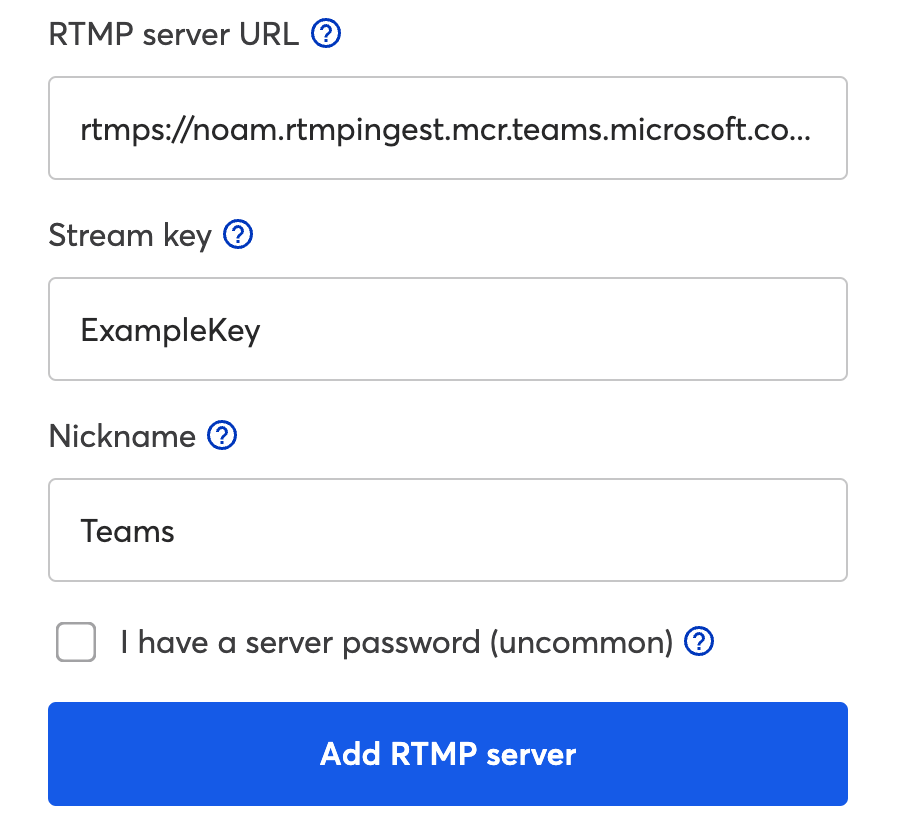 2. Add a Nickname of your choice, and click Add RTMP server. Now, this meeting is added as a destination in Streamyard! Note: Each new live event created in teams will have it's own RTMP details.
3. Head to your Home page, and click Create to schedule a broadcast studio with the newly created Teams RTMP destination. You will use this studio when you are ready to go live.
Go Live to Teams
1. When you are ready to start your live event, head to the meeting on Teams and click Join.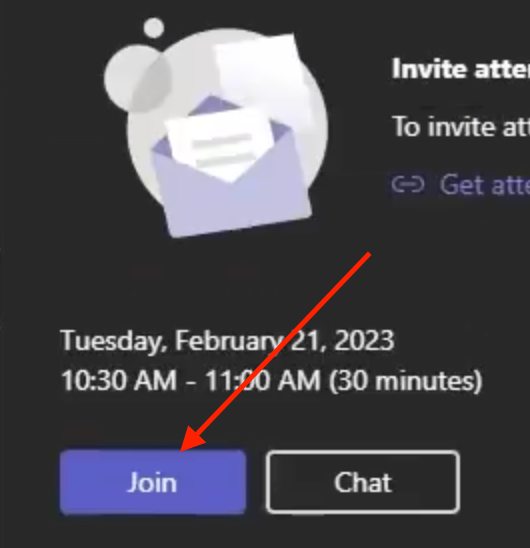 2. After you've joined and see the following alert, you can start streaming from StreamYard:

2. Head over to StreamYard, enter your broadcast studio, and click Go Live in the upper right hand corner to start sending your live video feed to Teams.

3. Once you start streaming from SreamYard, you should see the preview of the video feed in Encoder preview, called Custom RTMP.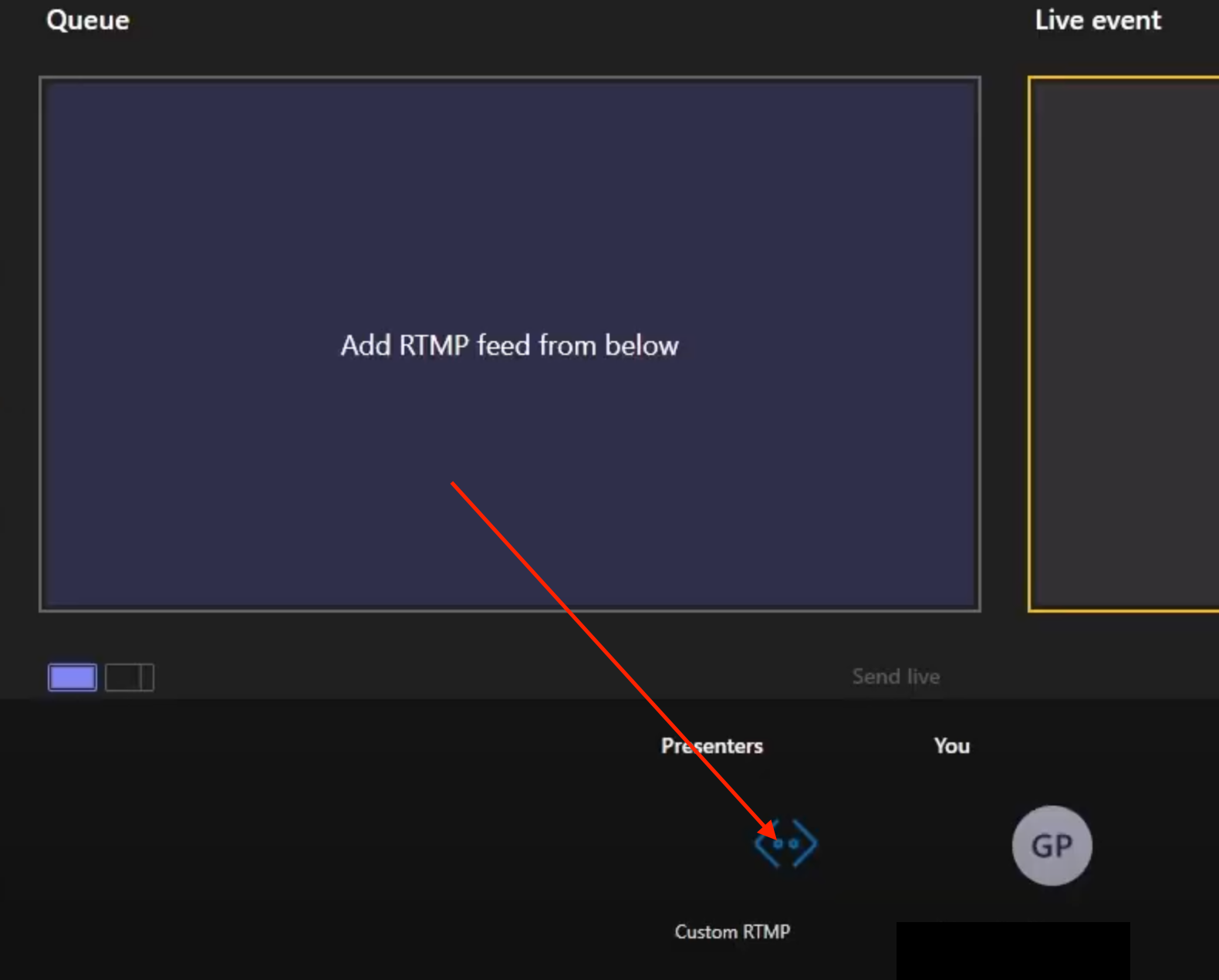 4. Select the Custom RTMP feed to see it appear in the queue section of the Event Stage. If you're ready to send the feed, select Send live. You'll then be able to start the event.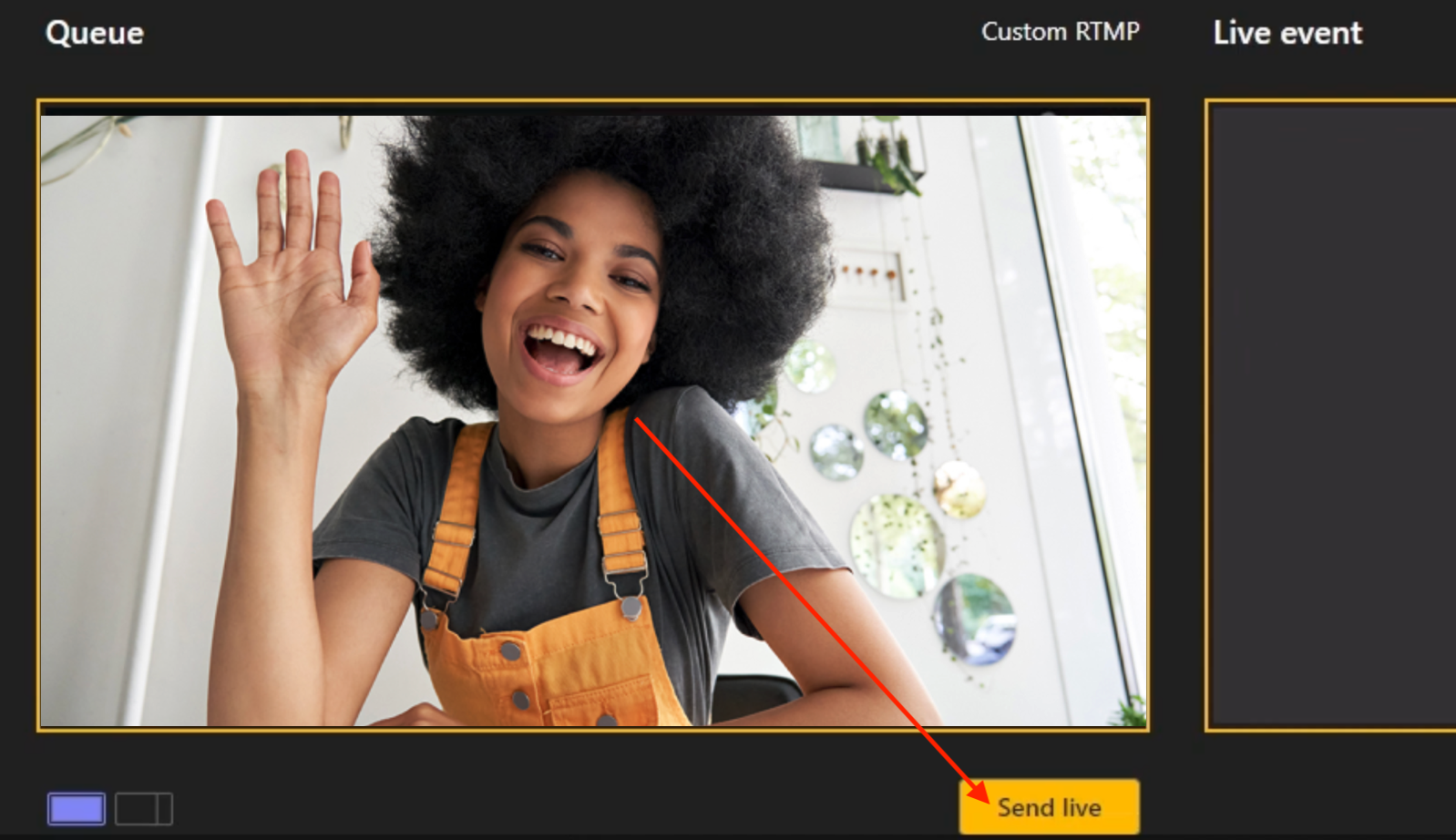 5. To end the event, click End event. Then, head back over to StreamYard, and click End Broadcast.
FAQ
Can I receive the live chat/comments from Teams in StreamYard?
No. When streaming using the Custom RTMP feature, you will not be able to receive comments in the StreamYard studio.
Can I use the same RTMP destination for each new Teams Event?
No. Each Teams Live Event will have it's own unique Stream Key and URL. You can edit your existing RTMP destination, or create a new one to stream to a new Teams Event.