Using the iPhone's new Continuity Camera feature, you are able to bring it into StreamYard as a webcam! 
Apple's help article on setting up and using the continuity camera feature can be found here. 
1. Make sure your iPhone is updated to iOS 16 (or higher), and that your Mac is updated to Ventura. You can check your iPhone for software updates by going to Settings -> General -> Software Update. To check for a Mac software update, click the Apple symbol in the upper left hand corner and click About This Mac.
2. Mount your iPhone
When mounted, make sure that your iPhone is:
Near your Mac
Locked
Stable
Positioned with its rear cameras facing you and unobstructed  
In landscape orientation to allow apps to choose your iPhone automatically
3. Head into a StreamYard studio, and click on Settings -> Camera. In the dropdown menu, your iPhone should now appear as a webcam option!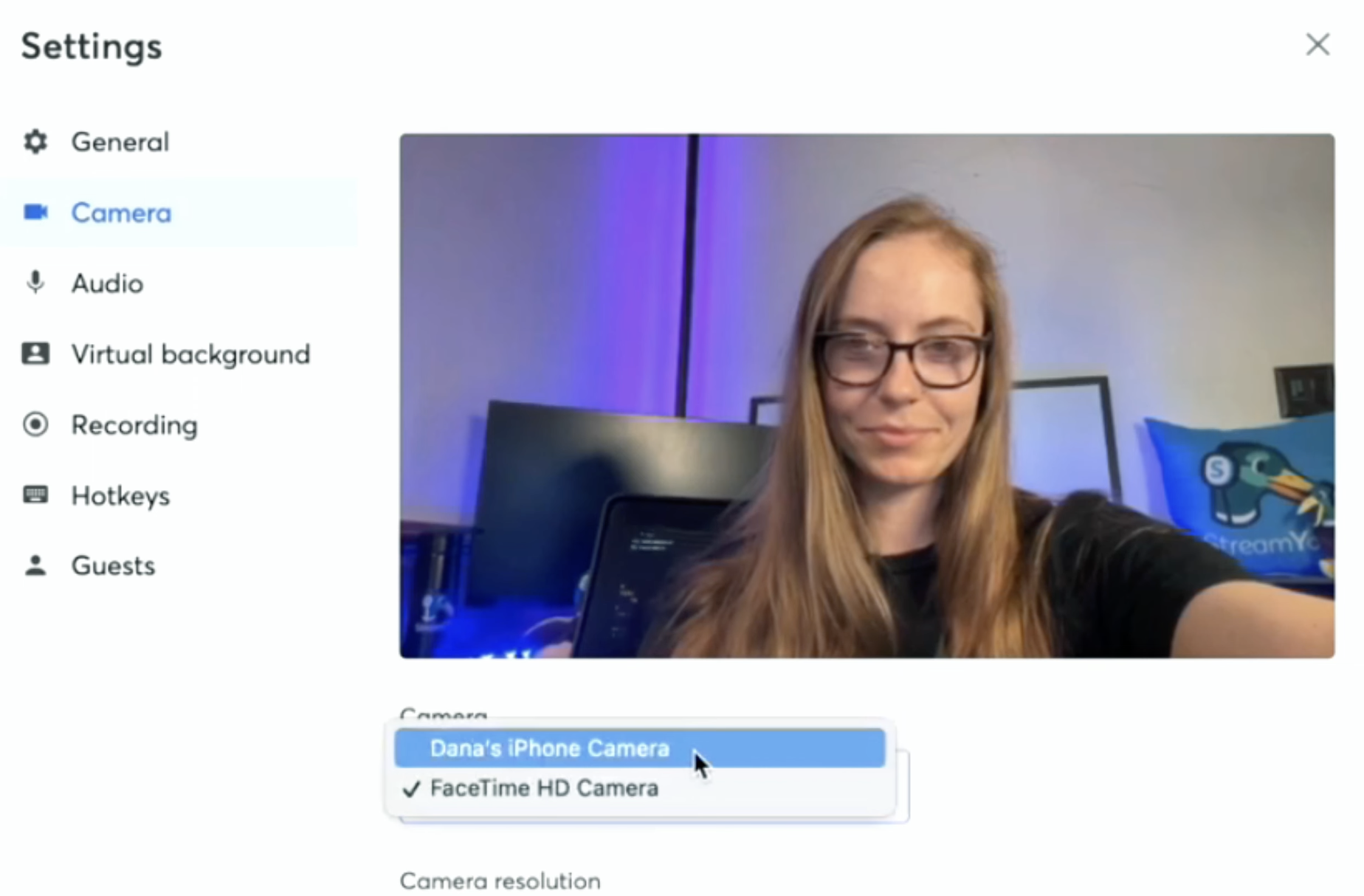 FAQs
Why isn't my iPhone appearing as an option to select in the Camera menu?
Your browser may not be recognizing and connecting to the iPhone successfully. Try checking to make sure that your phone is mounted properly, and your browser is updated to the latest version. You could also try connecting the camera in a different browser!
Does my iPhone need to be plugged into my Mac to use this feature?
No! The two will connect wirelessly, as long as your iPhone is properly mounted. 
Can I use my iPad as a webcam?
At this time, this feature only works with iPhones. 
Can I use my Android as a webcam? 
Unfortunately, the continuity camera feature is only available on Apple devices at this time.