StreamYard provides content creators with templates, timers, and music to add to their livestreams that will later be hosted directly on platforms such as Facebook and YouTube. We do not recommend utilizing any copyrighted material in your live streams, as it will likely get taken down from YouTube and Facebook. We provide several copyright-free assets for all StreamYard accounts, which we have full ownership over. All users are able to use these assets in the creation of their content. However, this content can be sometimes be improperly flagged for copyright violations. StreamYard is not able to remove any incorrect copyright claims that may have been placed on those social media platforms. However, we recommend filing an appeal directly with YouTube and/or Facebook.
Disputing a Claim on YouTube
A direct link to YouTube's support article with more info on disputing a copyright claim can be found here.
1. Sign into your YouTube Studio.
2. Click "Content" in the menu on the left.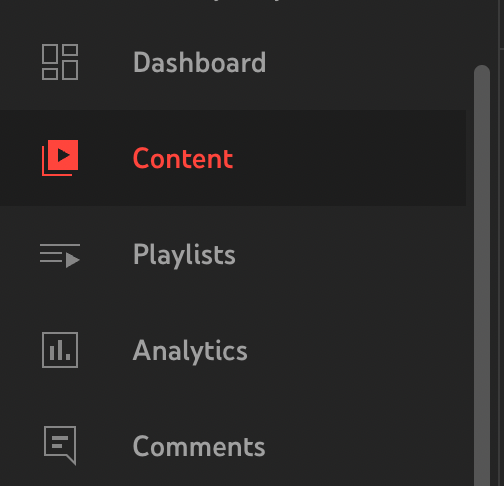 2. In the Videos tab, find the video with the claim you want to dispute, and hover over Copyright Claim in the Restrictions column.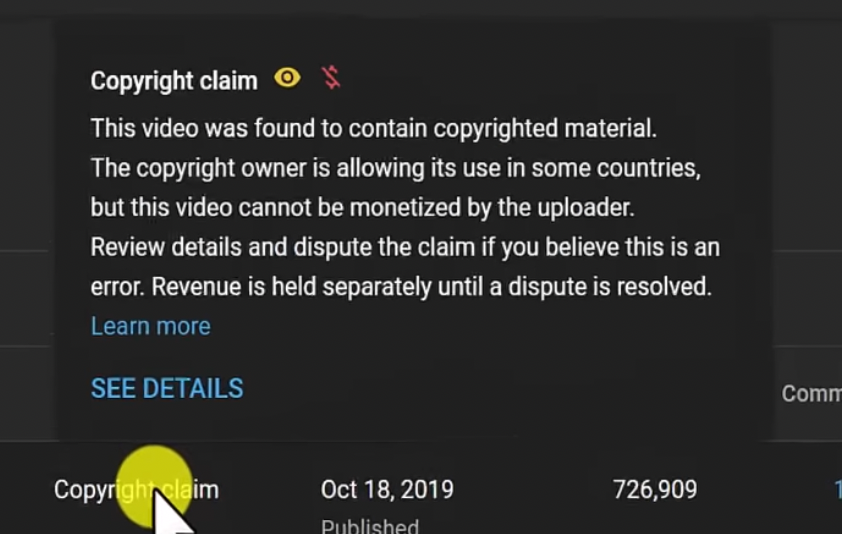 3. Click See Details.
4. Click Select Action.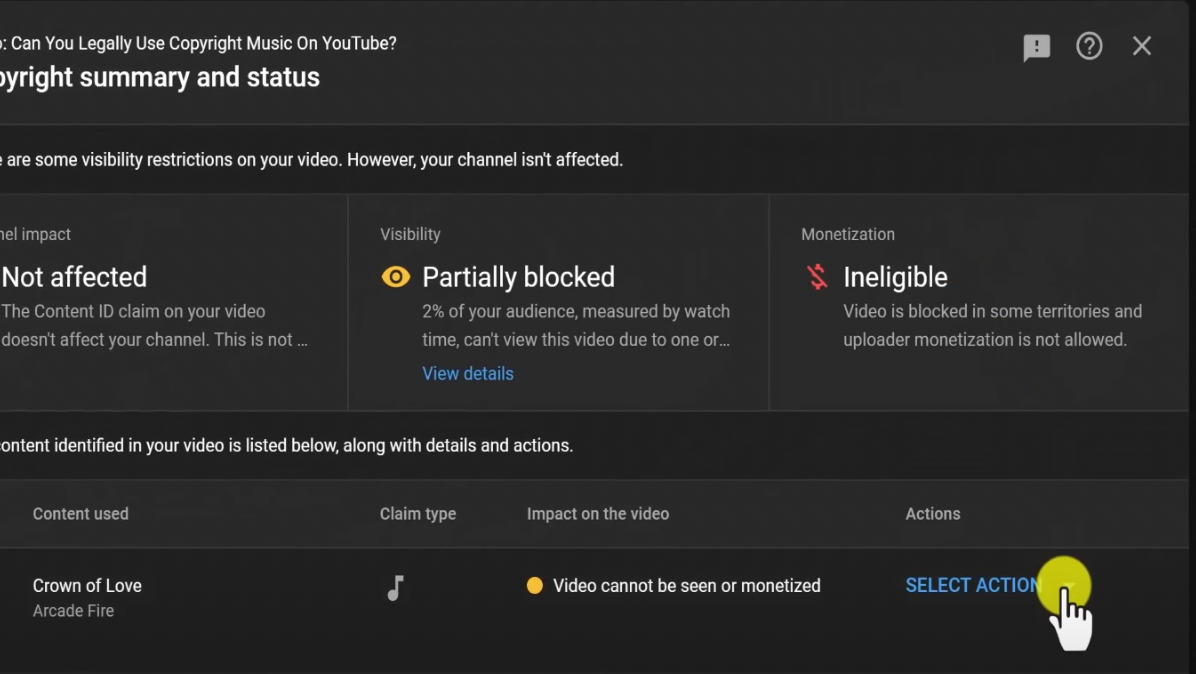 5. Click Dispute.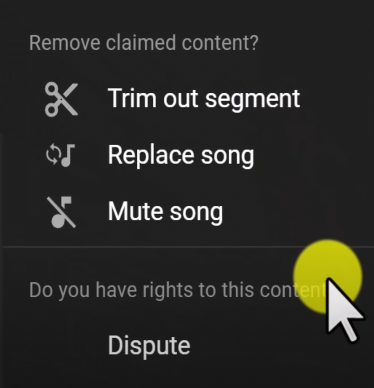 Appealing a Claim on Facebook
1. Click on "Your video is partially muted"

2. Click "See Details"

3. Click Continue to continue through the informational menus.
4. Click Submit Dispute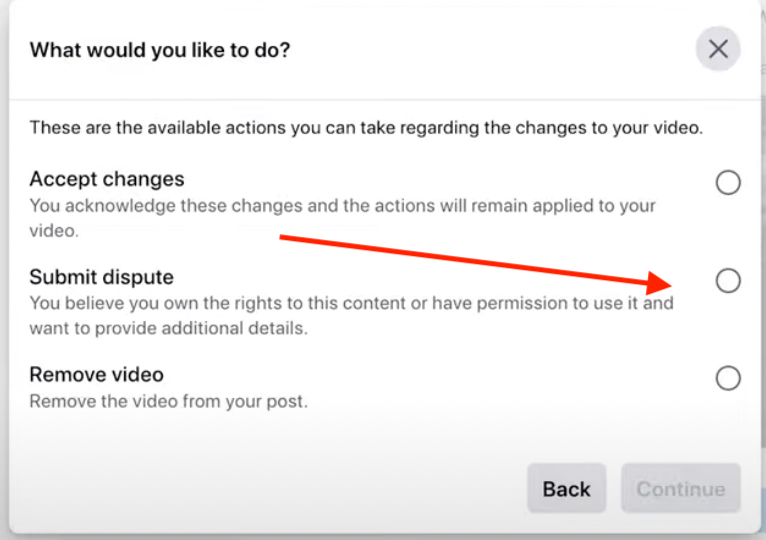 5. Click Open Form
6. Select Licensed Content, and submit the dispute.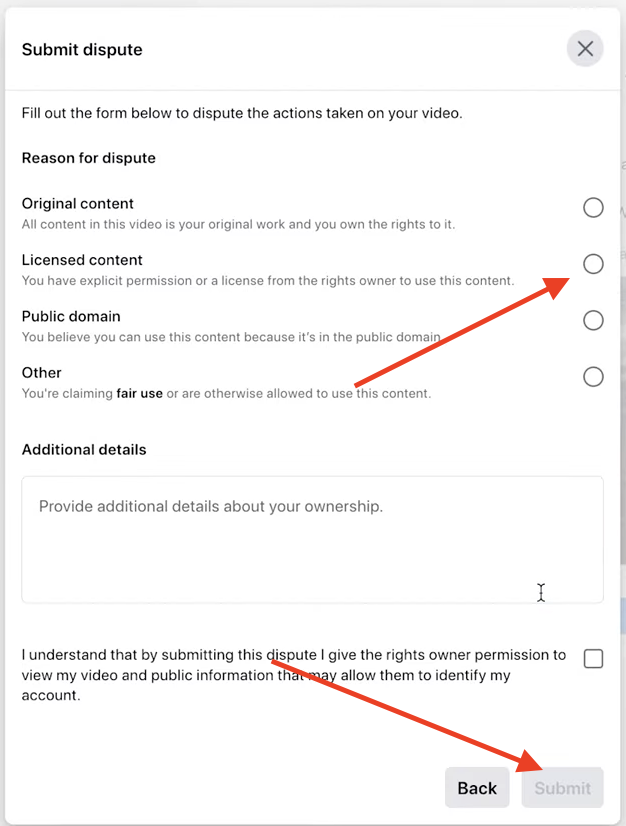 You can also appeal a copyright claim on Facebook using this form.
If you require further assistance please reach out directly to our 24/7 customer support chat, or via email at contact@streamyard.com.